I want to have my own eco orchard ...

Romania
October 19, 2010 7:32am CST
I started to plant some fruit trees and i want to plant more in this spring-time because i want to build an eco orchard . Do you think that i`ll be able to cover all the bills for it, and sure, to make a good income from that ? In your country , do you buy eco fruits , such as : apples , pears ? Thouse are the fruits i want to plant there . I have another eco orchard of plum trees, but it isn`t restricted, so anybody takes from there plums and there are not all the trees in good shape, but there are more than 50 . Do you think that i should try to save them ? What would you do if you were me ? And how it`s your plan to sell all that you produce ? Because there will be a lot . Do you think that i should export them ?
2 responses

• Philippines
9 Aug 11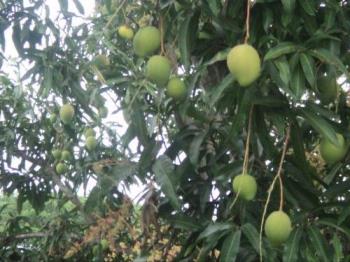 I can't build an eco orchard here in the Philippines because apples and pears do not grow in our locality. But if you can really make a fruitful ECO orchard and get good harvest then there is no reason you can't earn. As for me, I am not selling the fruits of my orchard. It is not an Eco orchard but orchard of tropical fruits do grow very well here. They give us so much supply of fruits especially the mangoes which bloom all year round.


• Pakistan
20 Oct 10
If you Have More Then 50 Then Its Vary good It Means You Try Vary Hard To Achive These Golas Good Luck,Don't Plant Offseason Things Its My Advice ,What Are You Doing Is Awsum Job.Keep It Up.You Can Buy These Things In Your Neaghibers Becouse Every Body Goes To Buy These From Market Give Them Market Less Price And You Have All The Sale Out.