Why is the page redirected after login in mylot ?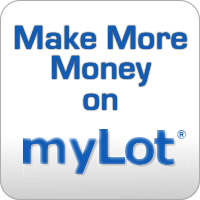 India
6 responses

• United States
27 Oct 10
I saw an admin discussion about a week ago and they say it is just another way of myLot generating more income. According to Alex we do not have to do them, it is optional and we will not gain additional money from it. I too use firefox and once the screen comes up I go to the url and type in myLot.com and then login in fine.

• India
28 Oct 10
same pinch...even i do the same thing buddy, buddy thanks for your information.

• Chennai, India
27 Oct 10
I think, it's because of cashgopher. I'm using Opera and I'm not experiencing this redirection. But, cashgopher launches a pop under window with some survey site, friendfinder site and search sites. May be if I used IE or FF, I might have this issue, but I think the Opera is not executing the script.

• India
28 Oct 10
nope...I am not using cashgopher at all...it just brings all the phishing sites on my computer so i am not using it

• United States
27 Oct 10
I don't have that problem but that might be because I'm using Firefox. As the first person said, try closing it and opening it again or just try using Firefox. I recently got it and it's a lot faster than Explorer! LOL! I was very surprised by how fast it was.

• India
27 Oct 10
Of course I am using Mozilla...but i face this issue...my firefox is faster than IE and i hesitate to use IE lolzzz

• Malaysia
27 Oct 10
oh yes. I am also the same. I feel it weird the first time in cyber cafe but now at my home I am using mozilla firefox I guess its ok with the page now.

• India
27 Oct 10
see the number is gradually increasing..I think many are facing the same problem irrespective of the browser we are using.

• United States
27 Oct 10
I get that also and I'm using Firefox. I guess it's myLot team make us view that website. I always press the back button when I get diverted. It is annoying and I wished myLot wouldn't do that, but we just have to deal with it.

• India
27 Oct 10
so I think many members get this ..and i am not the alone facing problem with it...hope this will some how intimated by mylot in future

• United States
27 Oct 10
You are not the only one! I am too when I am using Internet Explorer but when I use Firefox I don't have that trouble... and if I do- I just close it and re-open Mylot and it works just fine..

• India
27 Oct 10
nope I use mozilla firefox.. I face this issue...yeah even i reopen mylot page it works fine but i wanted to know whether it is a bug or wantedly diverted by mylot team