If today is your last day, what would you do?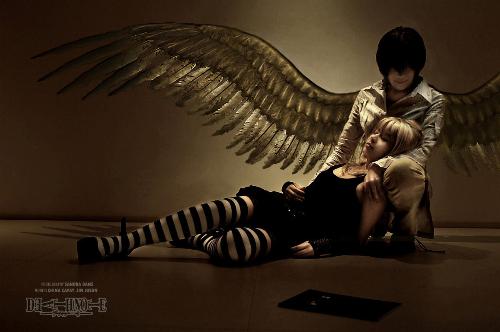 Philippines
November 3, 2010 2:06pm CST
What do want to do before you die? Where do you want to be? How would you maximize your last day to do everything you want before you die? We all know that most people who died didn't have the chance to do this. And maybe, even us won't have. Because some, suddenly just die. Others are too weak to do it. Worse is, they are not capable of doing it. If you think of this now, then maybe and hopefully, even before the last week, last month and even last year of your life, you have already done this. Then we can say on our last day, "I've already done what I wanted to do. Anytime I die, I die in peace" So what do you want to do? Well if you ask me, first - I'll go to confession, then I'll say I love you to all those whom I love. I'll spend the rest of my time with my family. Hopefully when I'm gone, there is no need for them to cry.
4 responses

• Philippines
14 Jan 11
I'll spend all my money and enjoy the girls around me. lol

•
4 Nov 10
i would'nt say anything to my family because i would wish them to be happy and act natural for my last day. i so want to walk on the great wall of china so if i could get there in a day thats where i would go and see the sunset on my life and the wall at the same time. happy, happy!

•
3 Nov 10
I would spend the time with my family and try and do some of my dreams and things i've always wanted to do. I would probably take my family and a few close friends on a day trip somewhere i like going to like where i go on holiday. I would make the most of playing with my kids and making sure they have lots of fun and taking loads of photos for their memories in the future.

• Nigeria
3 Nov 10
This is why is good to be close to God Almighty. There are several beliefs and religions. These religions have their believers and these believers believe in a super being that dweleth somewhere. To others there gods are living amongst them in their shrines while others believe their Almighty God lives in heaven above. They also believe that this God is omnipresent and omnipotent. All said and done, I believe in the Omnipresent and Omnipotent God that dweleth in Heaven above. And as this God also lives with us and goes about with us, protecting us at all times, I would only tell my God, 'God, forgive me all my sins, take my soul and lie me in the bossom of Abraham, who lives with You in the High Heaven'. SamShima