The first president I voted for......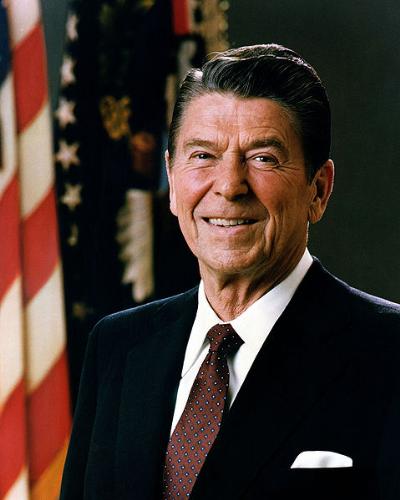 United States
November 6, 2010 11:06pm CST
The first time I voted was when i was 18. I had no idea who to vote for president and didn't know alot about politics. So I went to vote with my parents on election day in 1980. Now I feel old! Anyway I voted for who my parents voted for; Ronald Reagan. So ever since that experience I have voted in every president election since! It is a privilage I take seriously!
3 responses

• United States
7 Nov 10
I wish voting was compulsory here. Too much voter apathy is dangerous.

• United States
7 Nov 10
As long as Every voter could either vote for each liar from the two parties Or write in a candidate, I'm with you. The sad thing is for as long as I can remember there has been a disconnect between the politicians and the people.How can we get together? I don't know.

• United States
7 Nov 10
Yes it is a privilege. And I know many fought long and hard so I can vote but I still don't vote. I don't see how Anything changes. Cynical? Yes I am.


• United States
7 Nov 10
Honour them by voting 2012. Honour them moreso by voting democratic.

• United States
7 Nov 10
No thanks. I am a middle of the road Democrat and I Know No one will ever be my candidate.They are either Way too much to the right or not enough to the left. It is sad butr I rather just watch the mud get slung and Nothing get done. But then again They say it is only 1/2 of us vote so this means on 1/4 of the people Actually voted for the people in office.I guess there are many who feel the same way I do. All I know is I don't see the point. Either a person speaks the truth and we kill him, JFK, or we find out they are a professional liar, like Nixon.



• United States
12 Nov 10
I wish my brother,younger brother would vote! He never was taken to the voting place like I was! So he never voted at 18 and never has and probaly never will! His lose!

• United States
12 Nov 10
I once asked a group of people at my job (a former, former, FORMER job) when they were complaining about the then most recent election if they had voted. When they told me "no" I told them that they then had no reason to complain, they had allowed others to make their choice, if they had voted they could complain.