How to know that you're a victim of black magic?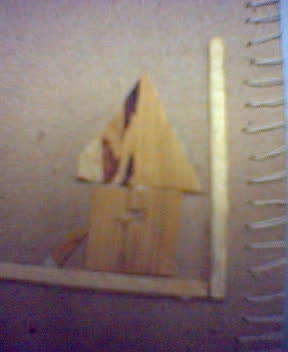 Philippines
November 7, 2010 1:24am CST
There are many findings with accurate information on the existence of black magic so I believe in it. It started a very long time ago and the knowledge was just pass on the generation after generation within the family as what others have said. Of course usually it is hidden from the public so we must be careful in every stranger we meet, never be too harsh on them or else you're putting yourself on great danger, you might not know what they can do to you. Even if we're living in the modern age, still there are cases about the victims of what is said to be "black magic or witchcraft". What if you don't know that you already hurt a person with hidden knowledge or someone envy or wants to take a revenge on you, how will you know that you're a victim of their curse? I'm curious because one of our relative died without knowing the real cause of her death, even the doctor can't figure it out. Worst changes happened to her before she died. Scary indeed and how hard it is esp. to her family to accept it.
7 responses

• Philippines
7 Nov 10
Witchcraft isn't true. I don't believe in them despite having read what you've posted. No offense but i don't know you. I don't just believe anyone like that. And i don't know where you found those accurate informations, i just can't find what you're saying true.


• Philippines
7 Nov 10
Is that from a gma news you're talking about? I watched that as well and they didn't present any accurate information. It's just an interview. I can do that interview as well. Anyone can do that if you think about it.

• Philippines
14 Jun 11
the only defensive way against black magic is to learn SCIENCE.... because if the knowledge is low, too many superstitious beliefs to believed... even in the Court of Law, black magic is not a legitimate reasons to force criminal to enter jail as a means of solid evidence... the Jury, Lawyer, Judge will only Laughing Out Loud if the accused person defending reasons is Black Magic... nyahahahaha

• Indonesia
7 Nov 10
In my country, black magic is common thing. We got thousands kind of traditional black magic. Each black magic has its own remedies. Of course I can't say one by one. Though now the world has been so modern, they're still exist. Keep yourself awake all the time, so black magics are not easy to mesmerize you.

• Malaysia
7 Nov 10
Yes, I believe in magic and its existence but till now I havenot came through this, I have listened and read a lot about black magic but so far I have not seen this with my eyes. It is an old time knowledge which was allowed in those days and people used to go to those magicians for their work good or bad, I think usually it was used for good things then it turned to bad. I have read about Moses the Prophet, who fought against magician, so existence of black magic is there we cannot deny this thing, but so far I have not seen any thing except movies like The Illusionist, or the series of Merlin etc... Have a nice myLotting....:)


•
7 Nov 10
Although I dont really believe in black magic, I do believe some people have certain "powers". I guess I prefer to believe that any "powers" out there are used for good reasons. The reason I have responded to your discussion is because I remember when I was in school, this girl said she was becoming a witch, I dont know how she was becoming one but she said she was practising spells. Probably just writing her own and hoping they worked. She fell out with me and another friend, and there were a few of us taking part in a dance show, lots of us ended up having accidents, minor things, twisted ankles, splinters in feet etc. Just thought that it was a bit of a coincidence. I think you need to be careful if you believe in black magic, as you can end up believing that anything can be down to black magic, just like we wondered if our accidents were down to our friend "the witch". They were probably just normal accidents as we were rehearsing a lot. I respect your beliefs, but I worry that you may look too much into things if you spend too much time worrying that it will happen.

• Philippines
7 Nov 10
I only have faith in God and it's a natural law that we shouldn't be too harsh on other people. Love your neighbors that's what the bible says and as long as you are doing what is in accordance with the law of God, no black magic can work for you.

• Singapore
7 Nov 10
I believe in black magic but so far I haven't come across anyone being a victim of it or heard any news of it except in books, LOL.