Am I losing my memory power?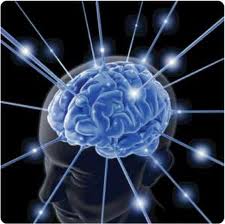 India
November 9, 2010 8:24pm CST
Yesterday I switched on my gas stove and kept hot water for boiling. Then I sit and started mylotting in internet. I forgot about boiling water for an hour and later I found most of the water evaporated. Usually it is happening when I am getting diverted to another interesting job (like internet). Do you face such problems? How to get rid of it?
4 responses

• United States
10 Nov 10
Oh wow glad to hear no big fire broke out as you know it is quite dangerous. About a couple months ago I put some steaks on the stove to cook and I figured I come back to my laptop which was only a few feet away. Well to my amazement 30 minutes went by and the kitchen alarm began to scream and my steaks and skillet were burnt. Since then I learned my lesson and have never walked away again. As those were some really expensive steaks and the house stunk for well over a week.

• India
31 Oct 12
Ohhh God now I think most of the persons memory power is loosing. Mostly I also forget many times like today I want to take the soap for bathing but forget it. When I switched on Gas and put the tea on it and forget then my husband remind me and told me check the tea is boiling.

• Chile
31 Oct 12
I burned some potatoies I was boiling to a crisp about 4 days ago. The culprit: mylot

. It took over 2 days to get rid of the smell. Internet accounts for most of the things I burn at the kitchen and I`m glad that some of my appliances turn off of their own accord. The way to get rid of them is to stop being addicted to internet. I cannot do it. Can you?


• Philippines
10 Nov 10
Its very dangerous ! Fires are causes of negligence too better avoid it next time. Maybe you can set a timer or an alarm to remind you of your boiling water or anything that you left in the oven or whatever your cooking at. Or set a timer on the thing that you used for cooking some do that and left you not worry for it not to be overcooked or dried up in case like boiling water. Be extra careful next time, take care and have a great day !