Dream House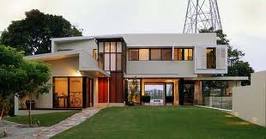 India
November 15, 2010 12:59am CST
I am dreaming for my own house since i am 18. i had many designs a duple, big house, beautiful garden, modern structure, furniture and many more.... How many of you dream of your own house and the how do you want is should be.
8 responses

• India
18 Nov 10
Passionate one,makes our self very tempting ,soothe full and enjoying . I too had dreams like that ,but more i try more i felt bad later on .becoz it's just imaginary ,egg head type ..Max. u can dream of 1 hr ... Try to move on girl . dare to build like u want ,,

• India
18 Nov 10
This is passionate to dream.Sometimes i dream of this and enjoy my imagination ... Big house ,, Garden ..and all that stuff .. but u can't dream more than an hour of that ..so it's better to move on and try to build it rather than it's stupid wish .

• China
17 Nov 10
yeah,definitly !You know,I want a cabin!It's weird ,isn't it?I'd like it face the sea or in a forrest!It's so cool when you open you window ,you can see the sea or forrest!But the price of house is too high,this dream will take many years to complete it!But I'm patient enough to wait the day to come!

•
15 Nov 10
Hi..! Friend, I'm also a dreamer of my own house, which will be in clam place surrounded with nature. I love flowers so definitely three should be a garden full of beautiful flowers & also I'll decorate my house with win chimes...........

• India
15 Nov 10
Hi... I do dream and i am about to fulfill it next year if i can. A two storied building, a garden of flowers and vegetables... A library and a reading room and a few more... Have a nice day.


• India
15 Nov 10
Hi, It is good to dream and great to achieve. I appreciate the way you dreamed of your house with beautiful garden at your home,that means you are dreaming of a villa or a bungalow.Never dream of a apartment or a condominium. The bigger our dream the most we achieve.Dream and put all your efforts to make it reality.Then your dream will have value,otherwise you have to keep changing your dream as the days pass by. Good luck.

• Philippines
15 Nov 10
I don't know if yo5u've seen Shaq's Cribs episode. He has a mansion with a home theater. It's like living in a modern castle. I would love to have a house like that. I also likes the basketball court outside.