MILK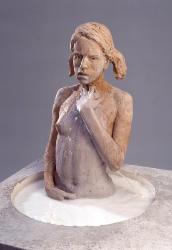 Pakistan
November 18, 2006 8:38am CST
Do you love it? Or get disgusted by it? Whatever felings you have about this drink, put it in here....and we can discuss the benefits as well,and not just height or width ones.I mean, recently i heard that lindsay lohan got her juicy t____from drinking lots of milk in her childhood and teenage days!! How many glasses do you drink everyday?
1 response

• United States
18 Nov 06
No I dont drink milk. It upsets my stomach. I dont believe it is that good for you either. And if you think about it. I believe, we are the only mammals. that continue to drink it after we are weened from it.Maybe the other mammels ae smarter than we are.. LOL

• Pakistan
18 Nov 06
hey thats not very correct ma'am! You get lots of energy and bone and flesh making nutrients from it and it keeps you healthy in every way...mental, physical,in both ways....Maybe you never realized the difference of drinking it cuz you never drank! I suggest you try it with ovaltine...that's cool!! Then you'll get a body like this...