Is Floyd Mayweather afraid of Manny Pacquiao?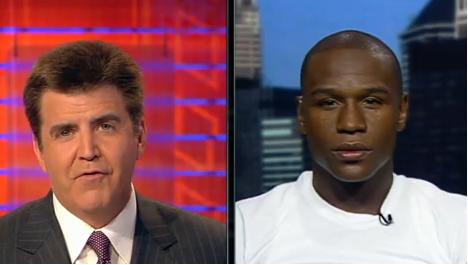 Philippines
November 24, 2010 8:53am CST
I just watched a video where Brian Kenny interviewed Floyd Mayweather Jr. that if Floyd is interested to fight with Manny Pacquiao. With the question being raised to Floyd, Floyd answered a different answer in which he's changing the topic. What does this mean? Is Floyd really afraid to have a match with Manny Pacquaio? Infact, some people call him "Floyd Gayweather". Let me know your inputs on this! Thanks!
2 responses

• Philippines
24 Nov 10
In my opinion he isn't afraid. At least not more than usual when you are about to fight someone who fights at the same level as you or even more. Boxers are tough guys and they know what sport they are playing. I doubt that Mayweather is any less doubtful of his own skills because of Pacquiao. I believe the promoters are just drawing it out so that the rivalry can have a longer life span and can therefore put in more fights for both players in between. Thus giving a whole lot more revenue than if they just plain went on with the fight at once. It's just a marketing strategy and right now it's the only thing keeping the world of boxing alive. Without these two they would have been crushed by the UFC a lot more than now. Great topic james! +!

• Philippines
24 Nov 10
Hi Thanks for your comment! I do also agree of what you've mentioned. But this is something that I realize that everytime I look at the interviews of Manny and his challengers. Manny Pacquiao has few words to say and he just want to fight right away. And I quote "You talk to much, let's get it on". I asked myself, why can't Floyd Jr. say that instead of explaining a lot of things. Or is it because this is a marketing strategy that they're making or trying to develop an different image of boxers or characters that will really excite the boxing fans and spectators! What do you think?