Why HELLO KITTY?

November 27, 2010 12:05am CST
There's a lot of cute stuff same as Hello Kitty. But why still its Hello Kitty again and again? When i have my own child this stuff would be her favorite too. Its so cute. Little meow! When i was in grade school my sister love this Hello kitty stuff. And i love my melody. But as days past im starting to love Hello Kitty. And now this is also my favorite. Most of the time i love to purchase anything with hello kitty face. How about you?
3 responses

• United States
27 Nov 10
Yes, hello kitty has some really cute stuff! I know my daughter really liked it for a long time. I know it remains popular with little girls too. It's funny how something like that will catch on and then other things won't. But then of course we don't always know about the things that didn't catch on did we! lol!


•
28 Nov 10
Even im already 22 years old i still want that stuff. Most of the time i chose to have some of it when i go around and shop. It feels like im still a little girl but its so cute and i dont thin that if you have all of it they will think your a child like. I've seen a lot of people who has Hello Kitty in their things and i can relate with it. So fun to see Hello kitty in different things. I can carry myself even i use hello kitty mini bag.

• Canada
7 Apr 13
Hello Kitty is everywhere...and if you love cute stuff...why not? lol. Right now, I have a hello kitty necklace that I got in America, a Japanese pencil case that my friend gave me, a kuromi eye mask and a couple other small things. However, I am trying to get other cute characters too, like the monokuro boo and rilakkuma. :P

• Philippines
4 Oct 11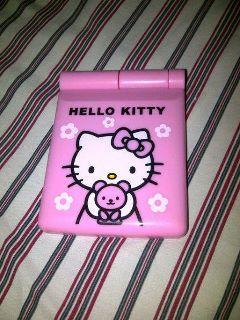 I know many friends of mine who do love Hello Kitty. They purchase Hello Kitty stuffs again and again and again and never grow tired although I'd jokingly say they practically look almost the same as Hello Kitty. I do have some Hello Kitty things as well. I think they are cute but I love varieties so I can't purchase just all Hello Kitty for my stuffs.