What do you think why Mr. Mananzala's shitzu keeps coming back in our house?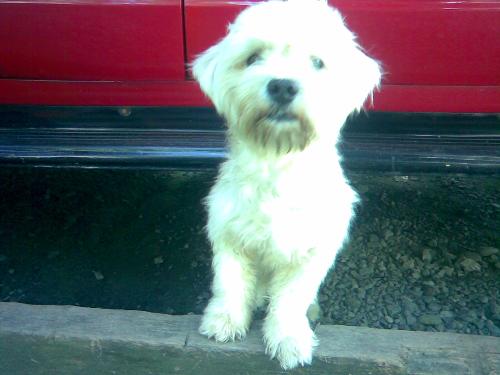 Philippines
November 27, 2010 10:48am CST
Mr. Mananzala lives on the other side of the street. About 35 meters away from us. He has this shitzu keeps coming back in our house. I don't know what's with us that kinda drag this dog to stay. I know his owner is a nice person. And I believe that this dog has been treated good. I even once asked their neighbor Cheche about how he deals with his dogs and she said, he's been taking care of them well. I was just wondering why this shitzu visits us everyday. That it seems to me, he wants to live with us! Everytime the dog is here, we let him stay til the end of the day. Then at night, we return him to his owner. The owner even didn't know why his own dog always go to our place... By the way, I took a picture of him and posted here. Just a thought you might want to see! (: Umm what do you think is the reason why this shitzu keeps coming back in our house? I'd be very glad to hear your views!
1 response

• India
28 Nov 10
Okay friend... I think he loves your family more than his own because you exist there. I have my cats but they often stay with my sister. Perhaps it is called the attraction. Again, i am totally disturbed with the hens and ducks of my neighbors. Those creatures often visit my home and begin to shout loudly. They do this activity at the very morning and force us to get up.

Oh.. i can't bother it at all. they even drag my garden and demolish all the little flowers and vegetables. I have complained to the owners but all are in vain. Have a nice day.

• Philippines
28 Nov 10
yeah, i think so it's d attraction! cause every time we return him during daytime, he will come back right away! u'l be surprised he's beside u! haha!! that's why we sent this shitzu back to his owner at night. (: kinda makin' me his nanny in that sense! lol! about d ducks & hens of ur neighbor, try to extend ur patience a little more & keep tellin' them about it. if ever this will empty ur cup that it seems they even don't bother, well a huge "CONTROL" must take place or else u'l cook them 4 sure! lol!