What do you think of the coming of "Harry Potter and the Deathly Hallows" Movie?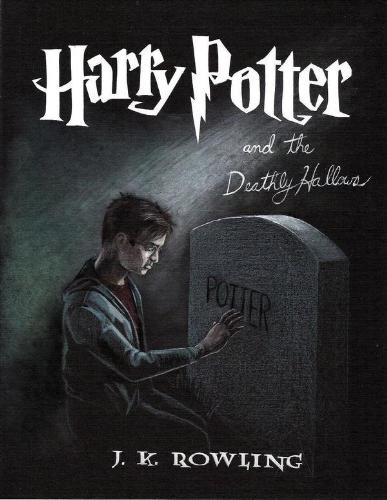 Australia
November 28, 2010 6:49am CST
Well, Harry Potter has been the biggest fan of all the children around the world. But nowadays when i asked people about the new movie, they dont seem to be interested anymore.. hmm... Most of my friends are not going to watch the new coming movie... My opinion is because the first two movies, they are considered as cute little kids playing with magic which is very interesting. But now it seems like shame that young adults of 22 years old still playing with magic. well.. what do you guys think? why Harry potter has lost its fame? or am I wrong? Does this movie has and will always been a success?
3 responses

• United States
28 Nov 10
As a 30 year old female, the appeal of harry potter has not been worn out with me. I got to see the movie this weekend and thought that it was fabulous. I cannot wait for the final one to come out next year. Based on the number of people who saw it opening weekend, I do not think that it has lost its fan base.

• United States
28 Nov 10
I had always loved Harry Potter and I am hoping to see the new movie soon. It seems to me that it is still a success although the movies are coming out a long time after the books which kind of kills the excitement. Overall I think that this series is still a success even though there's only one movie left.

• Poland
29 Nov 10
I was never a big fan of Rowling and I find a lot of flaws in her writing. But I was somehow always entertained by the movies. I adore the cast and I think they are very talented actors. And with time, the more adult and darker the movies became I found that I'm enjoying them more and more. I went to see Deathly Hallows with my friends and I was really impressed. The movie was of a slower pace, but still action packed. It was emotional and subtle, which I really enjoyed. I hate it when the movie is spoonfeeding the audience the emotions. Here it was all done perfectly. And of course the special effects were really good. I'm looking forward to Part 2

• Australia
29 Nov 10
well, i have never expected so much people would still support harry potter even though the movie shows less interest than the book. Rowling is a indeed a great author and somehow the movie does not follow 100% of the story line. Most of the interesting part have been removed from the movie unfortunately. Anyways...Glad you like the movie!