Have you noticed...?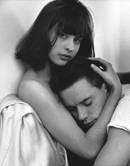 Australia
November 29, 2010 5:58pm CST
I noticed that in all relationship there is always someone who is trying to interfere, either a man or a woman. For man: 1. Have you noticed that while you hurt your wife, there is another man who wish he could take her pain away? 2. Have you noticed that every time you humiliate, offend, and insult her, there is a man flirting with her reminded her how beautiful she is? 3. Have you noticed that while you make your woman cry, there's a man ready to stealing smiles from her? For Woman: 1. Have you noticed that while you ignore your man, there is a woman who wants to make love with your man? 2. Have you noticed whenever you fight with your man, a woman at the other side rejoice?
7 responses

• Italy
30 Nov 10
Yeah, it's TRUE... I don't know why but in many cases people is ATTRACTED by a man or a woman that is married or engaged... I admit it, ME too... In the past, I was interested about engaged girls...And also NOW!!There is a girl which has boyfriend from January. I LIKE her (she doesn't know), but she is happy with him and she doesn't think about me... But I can't STOP to think about her...This is not good. I KNOW.

• Australia
1 Dec 10
Yea! well, one thing you should realise and think by yourself. "What if you take the place of the boyfriend, how would you feel if your girlfriend have someone who always think about her?" Well, i did have this experience before but mine went quite long time. I had a girl whom I like in Canada, she is very far away from my country, still we had been friends for 4years and she knows i like her. (She has a boyfriend she is with for 2years) well... still we were flirting via webcam for hours and hours. She always tell me the bad moments with her boyfriends and i was always available to console her. till i realised one day that what am doing is not right at all.. the girl was falling for me and we cannot be together. so , i decided to give way to their relationship. Thats the origin of this topic btw.

• Philippines
30 Nov 10
wow i love this poem... this is what you call reality..!! the person you love doesnt love you and you dont love the person who loves you. but sometimes you love each other and sometimes you both dont. ahahahah!! thats how intricate life is. complicated and involved =)

• Australia
1 Dec 10
yes sweetmary, thats what we call life. Like there is also a quote which say "The person whom you care sometimes dont care about you but those who cares about you, you often ignored". And thats what i also told me friend to reduce sufferings, "Care for someone who cares about you"

• United States
30 Nov 10

When two people are in a relationship together, there will always be someone willing to lend their relationship advice. They may not see what they are doing as interference. they may think they are helping. It is up to the two in the relationship to allow or ignore the interference of others in their relationship.

• Australia
1 Dec 10
Well, there are some people who helps because they feel like helping as a friend, but sometimes, there are some people who helps because they have feelings for him/her that make the situation different. Their way of helping is completely different if you get what i mean.

• Bulgaria
30 Nov 10
I normaly get the topics but these is a lot strange . I never notice something like that . Its more like the girlfriend/wife to share with her girl friends but i don't think its another man . And i don't think any men will just stand and wait for someone to come to flirt with his girlfriend when we are more likely overprotective for our girls and if you even offend her i think men normaly start apologise the next second (maybe its just me ) We try everything not to make our woman cry and there is no other men waiting in line , if there is i was not going be with that girl in the first place . This is very rare possibility you point here and its really strange .

• Australia
1 Dec 10
No Xansus, it think you misunderstand the topic. Its not about another guy flirting with your woman infront of you. I mean when you are not there. There is nobody to see what is happening right? let me give you an example which happens in most cases. Your wife is at work, you surely CANNOT be with her at work, am I right? Your wife is of course faithful to you but there may be a collegue who likes her and waits for the right occasion for you to make the wrong step that make your wife in weak position and there he goes take the opportunity. This can happen vise versa also.

• Philippines
30 Nov 10
Haven't noticed at all and I'm assured that my husband will not take the chance of losing me. I'm too precious! Might sound arrogant but that's how he looks at me! It's fact!

• Australia
30 Nov 10
haha.. its not because you are arrogant. Its just because you are confident that there wont be any woman fit to him better than you. Thats quite good, but i would advice you to be cautious at the same time. I was like this also. Too confident that my girl cannot live without me. well.. she is now with another man living her life happily forgetting everything about me

• United States
30 Nov 10
I really have noticed that but I was in a really bad relationship and to tell you the truth i am glad that I had my male friends there to help me through it. I think that if you love your wife you shouldn't make her feel bad or hurt her and that way there won't be another man waiting to take your place. As far as women they should treat their man right, the way that they want to be treated that way he won't feel the need to go anywhere else but with men it is harder. Sometimes men just don't want to be with one woman they rather play the field and that is where question number one comes into play.

• Canada
30 Nov 10
He doesn't hurt me, humiliate me, offend me, nor insult me. My man knows how to behave like a man, instead of a sullen little boy. Thus, he doesn't have to worry about someone else stealing my attentions. I don't ignore my man, nor do we fight. We know how to communicate like adults, instead of ignorant teenagers. I needn't worry about another woman stealing his attentions, he's perfectly happy where he is.