Ever Asked The Question; Why Am I Here ? What conclusions did you arrive at ?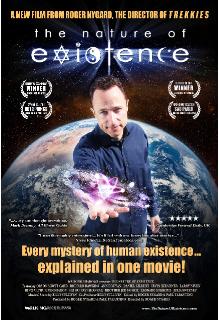 December 1, 2010 10:39am CST
Many people go through life with similar thoughts and experiences but never exactly the same. There is one question however, I am near to certain that everyone has asked themselves; and that is - Why am I here ? I have been inspired to ask this question again especially after hearing of the documentary film directed by Roger Nygard. Who has compiled 85 questions, and then travelled the world in order to document the responses he would receive from individuals of varying backgrounds. It may seem obvious that your belief would be detemined by your background, but this is not always the case.
1 response

• India
1 Dec 10
I am here to experience the the kind of life I desired and craved for. There is no effect without a cause.The real cause of existence of life in any form is the desire. The desire is fulfilled through experiencing the events,objects and materials that form the specific surrounding in one's life. Once a desire is fulfilled,a new desire takes its place. A new course of life begins to provide new set of experiences. It is an endless process.Thanks.