A 'dislike' feature on facebook. Won't it be great ?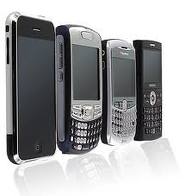 India
December 6, 2010 11:48am CST
I have always liked the 'like' feature on facebook where liking has many benifits like getting notifications and to express our likings and start a new discussion. However i have wondered if there was a 'dislike' feature on facebook it would be nice when we want to express our disgust over something. It's like vote up and vote down. What do you think? I need opinions and how do you feel about it. Bye. Happy mylotting,friends.
1 response

• Mexico
6 Dec 10
Hi ritwick: At this moment the only way we can express our dislike to a comment or something that is post on facebook is by writing an answer. Having a dislike option would be excellent, for example when a friend of mine break up with her boyfriend and there was a notification about her being single I would love to use a dislike option because they were a beautiful couple and at the same time it would be a nice way to start a debate on the different Facebook subjects. ALVARO

• Canada
6 Dec 10
But, anyways, why they don't have a dislike option ? It's a little bit stupid, because they only have a like option. But I also thing that this would be a better idea against some kind of intimidation, because there are alot of teenagers on facebook.