Who is your prefered animal??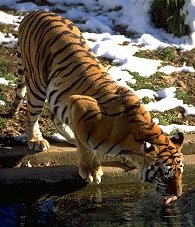 Italy
November 18, 2006 12:49pm CST
5 responses

•
18 Nov 06
what do u mean by prefered animal??? if u mean favourate, it is a fish

•
18 Nov 06
Mine is the Elephant,doesn't matter if it's the AFRICAN or ASIAN Elephant,they are a beautiful animal.They are becoming extinct due to poaching for their tusks.They are a wonderful animal to watch,as they have so many human characteristics.