Shopping ofline or online?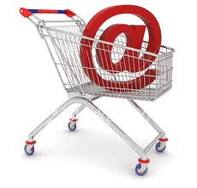 Australia
December 16, 2010 12:48am CST
Do people whether man or woman prefer to do online shopping where they can relax in their comfort zone or having to walk up the mall searching for products they need? I have done some research myself and have eventually working on a website which is connected to amazon.com... if anyone using amazon.com for shopping. I would be grateful if you could check out this website to do your search... http://jeffsweethome.com/index.php?page=123382
3 responses

• United States
19 Dec 10
They both have their pros and cons. I enjoy them both. Sometimes, one is more a hassle than the other. Somethings, you can buy online like grocery and what not. I prefer not to buy clothes online, since the sizing and what not. You can never be sure if they fit right or are flattering on yourself. Shipping can be expensive and take weeks. Sometimes, it is better to go to the actual store and find what's right. It would also be trouble to pay for shipping when there is a store around. These are just a few examples.