What makes you successful?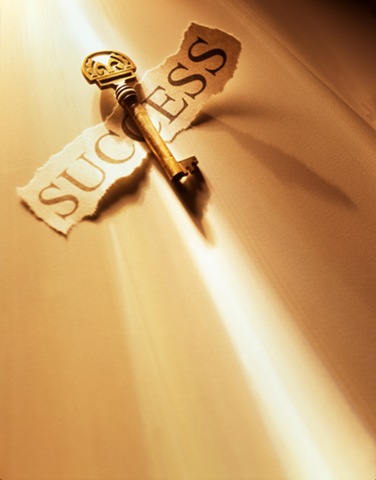 Brunei Darussalam
December 17, 2010 2:29am CST
I always see testimonials and confessions from the online earners on the internet, about how they've been succeed and earning thousand. I know some are craps but no doubt some might be real too. Anyway...what's the most essential things to make us successful?Is it the effort?the strategy....or is it just simply the blessings?
5 responses

• Malaysia
17 Dec 10
Hi there. There are a lot recipes for success. Earning online is never easy. If not I will be rich a long time ago. 1. Never give up. Starting will always be hard! 2. Get ready to have 0 payment for the first 3 months at least. 3. There are ups and downs in online earning. It's not end of the world when you get none! 4. Do more. Enough is never enough! Whenever you have the time, keep yourself occupied! The more you do, the more you earn. 5. Forget about get-rick-quick scheme...unless you want to get scam. There you go!

• Indonesia
18 Dec 10
i think combination from the effort, strategy and bessings. why because we are just humuan, we can arrage anything that we want to be a success. We must have strong effort to realize our purpose/plan with doing a good strategy but we must know but god have a final judgemen. Just remember "god never change our life when we are'nt try to chenge our life it self" Stong effort : Its importent to give some support for our self Strategy : to make easier when we're walk / to execute our plan blessing : i think there is no blessing but god have a different plan for us. this is my comment....and sory for my bad english...

• United States
17 Dec 10
In my opinion, to be successful online takes a combination of many things. It takes skill, strategy, observation, thinking, creativity, but most of all it takes using your own ideas. I never follow some one elses path, I create my own. I've been making money online for the last 10 years and I just love my life. I work until I'm tired and I sleep until I wake up. Yes in my profile I have listed some of the same sites that others have listed in their profiles. But I'm going to clean them out and dump them because I just put them there to see what would happen. I was just playing around with them. Well except the tarot card reading and one of my stores that I have listed, but the rest of the stuff is going to go. I'll get to it in a bit, but until then they can just sit there and take up space.

• Philippines
17 Dec 10
They may be successful online earners because of either knowledge or skills. Sometimes, people really become successful because of these two characteristics so I must say that they are gifted people. Anyone can earn online if able to meet certain qualifications. One will succeed if he has the determination to achieve his goals. This is what I always try to live out to make me successful as well

• Philippines
17 Dec 10
For me there are really two most essential things to be successful..one is labor,a lot of labor and from that labor comes determination and perseverance to achieve everything we are aiming for. There's even a saying which goes like there would be a lot of ways if you really want something and ofcourse a lot of reasons and excuses if you really dont like it. Anyways, the second most essential thing is prayer! :D