What does Christmas mean To You?

United States
10 responses

• United States
19 Nov 06
it means that I have to spend lots and lots of money on people that I really dont care for , and are very unappreciative of my thoughtfulness. I am referring to extended family members, not my husband or my children. They are extremely grateful.


• United States
27 Nov 06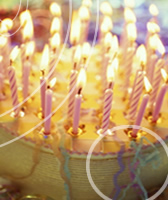 Christmas is my birthday too! :) I love to celebrate Christmas. Especially since I have a toddler, I want her to experience what I did as a child. This year we put up the tree early, right after Thanksgiving. The stockings are up too.

• Nigeria
19 Nov 06
christmas is a modernised idol worshipping day. the birth day of the invincible sun. it started b/4 the incarnation and birth of JESUS CHRIST. it is a pagan day of celebration. 25th of december.