what is your prediction for 2011 ?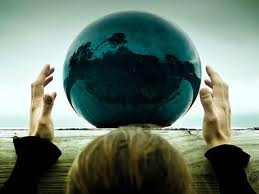 Malaysia
December 22, 2010 1:09am CST
Some people predict there will be more super natural disaster, more cyber attack on the internet to bring down the world wide web, even more chemical disaster in india or china, or maybe 1 or 2 nuclear disaster and such , further violent protests around the world and even a major earthquake to hit california? What is your predictions for 2011 ? Be better or be worst? Why ? Natural or man made?
6 responses

• Philippines
22 Dec 10
i hope after they predict this worst prediction they also predict the good and best prediction a positive outlook in life is always the best solution, if we keep on praying, SINCERELY trust god! enjoy your life to the fullest

• Philippines
22 Dec 10
Yah, I agree. We can never stop natural disasters and if they are true then all we have to do is TRUST GOD.

• United States
22 Dec 10
Well I really am hoping for the best. 2010 was a bit better than 2008 and 2009 was for me personally. However, while I hope for the best, I'm going to prepare for the very worst. I'm guessing some senseless war, that could have been avoided, had one or both sides not have been too stubborn and did not back away while they were still ahead. Which would constitute as a man made disaster for sure.

• Malaysia
22 Dec 10
YEs,senseless war is a big possibility but seeing how the economic is down , big coutnries will think twice to involve in one, especially USA now since involve in Afganisthan and IRaq.Another things is maybe big super natural disaster and another one will be man make disaster.HOpely it will not happen.



•
22 Dec 10
we must think positively, because all prediction are not true and as the time goes we see what happens in new year, but hope for good and think positive. happy new year.

• Philippines
22 Dec 10
i hope after they predict this worst prediction they also predict the good and best prediction a positive outlook in life is always the best solution, if we keep on praying, SINCERELY trust god! enjoy your life to the fullest