Separation Anxiety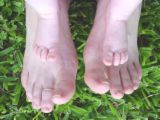 United States
November 18, 2006 2:26pm CST
I just started a new job, as most of you already know. And, well, we are having a separation problem, which, most of you also already know. What I need to know now is, how should I deal with the mornings. What I do is, my sitter comes to pick her up at my home, and I take her to the car and put her in her seat, and then give her a kiss, tell her I will see her after work, and I just shut the door and go. She now gets very nervous everytime I put her in the car...even if Im going along. Some ppl tell me that its best to just go and not tell her bye, or anything. Other ppl tell me its best to tell her bye, and explain to her when I will be back. What do I do? What works best? I need help. Its really getting to me!
3 responses


• Australia
29 Nov 06
Never ever leave a child without saying good bye, What if something happened and you never saw them again? Some people feel that not saying good bye is a good way because then they can sneak off without the child knowing, I feel you have to say good bye even if she will get upset she will soon realise that mummy has to go to work and mummy will be back as soon as she finishes, I am sure she will adjust to it soon when my son first started child care he was very nervous and it took about 2 weeks before he was fully ok with it all! Also make sure that your baby sitter is right for your child if your child doesnt like the babysitter that could have alot to do with it, How does the babysit treat the child?

• Iceland
18 Nov 06
Never ever leave your child without saying goodbye to her. I hate it when people do that to their children. It's been proven over and over again that when parents sneak out and leave their children with a sitter without telling them, the children lose trust in them and it can do a lot of emotional damage to them. Bella will soon learn that you will always come back to her. Try not to let her see that you are worried about leaving her with someone else, don't talk about this as a problem when she can hear you. Make it sound like she's the one going away to have fun with the sitter so she doesn't feel like you are trying to get rid of her.