RENTED 30 referrals each in NEOBUX and ONBUX.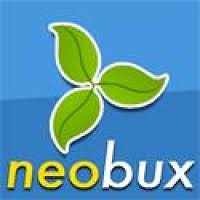 India
January 2, 2011 10:01pm CST
Today I rented 30 referrals each in neobux and onbux for the first time from my paypal balance. Hope this investment yields me profit using my strategy. After making sure that these PTC's are legit with lot's of online reviews i decided to take the plunge. Well, Do you use these ptc's? Can anyone confirm me whether if i have to click all 4 ads everyday to earn from referral clicks.I mean if i click just 1 ad will i not receive referral commission ? And what should be the click average before i recycle any referral? I usually earn from google adsense but i'm giving it a try. Have clicked all my ads in the last 2 months. So friends what do you think. Do you earn the same way? Any tips will be appreciated. Bye friends. Happy new year.
6 responses

• United States
3 Jan 11
I love neobux and am new to onbux. I have rented referrals on neobux before and I use the money in my account to do it so I don't pay out of pocket. For me it's not really worth it. I usually break even at the end of the 30 days. I might try in onbux when I get the money in my account. Good luck.

• China
3 Jan 11
in my opinion,do wangzhuan have confidence and perseverance,we find every day into the site .happy new year

• Australia
3 Jan 11
i never try to do this... so i don't know whether it is worth it or not... i had heard from many people that renting referrals in neobux doesn't worth it because you won't get your investment back or it will take you a long time to get it back... but i don't know about onbux... anyway, good luck and hopefully you will make lots of money... take care and have a nice day...

• Philippines
3 Jan 11
Good luck friend, I have had bad experience with renting referrals so I prefer to get direct referrals instead on those sites, I never get my ROI back! I hope you let me know the progress of your investment, good luck and hope you earn


• India
3 Jan 11
Renting referrals will not give you good return in neobux until you are a gold member. My friend has rented 276 referrals and he gets only $1.5 though he is a gold member. If he had not been a gold member he would have got half that amount. So, I suggest you not to rent referrals on neobux if you are not a gold member.