World traveling

India
January 4, 2011 8:00am CST
It is a dream that one day a time will come that day I will be out from my house to travel the world. I want to visit all the valuable town of all country. I want to see all the big river and forest of all country. By travelling I will gathered all the customs of all country. I do not know when that opportunity will come to me. I think we should travel the world to fulfill all quarry. I want to write a book regarding my travelling experience after travelling the world and I want to give guidance to all the travel willing people through my writings.
5 responses

• China
20 Jan 11
It's great!If we teaveling with our families,friends or lover,it will be more interesting.Enjoy life,enjoy ourselves!

• Philippines
18 Jan 11
It is also my dream to travel the world. Now that I'm married, I'm still dreaming the same but with the company of my husband. I would to see the wonders of the world, to go to Europe and see real castles, to see different temples and mingle with other people and learn even a bit of their culture. It would take a lot of money and time for my dream to come true but hopefully we can fulfill it.

• Philippines
15 Jan 11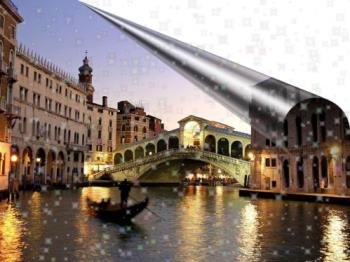 There are a lot of people all over the world who have never actually been outside of 100 miles from where they might live. A few people have never gone more than even 50 miles and there are people who have up till now to go past 25 miles from where they were born. This is such a heartbreaking quandary considering on how much they are missing out.

• Philippines
4 Jan 11
I think in order to fulfill your dream of travelling the world is to take it one country at a time. Like me, when I turned 25 years old, I planned on visiting at least one country every year. I am 26 now and last year I went to Singapore, this year I will visit Malaysia, the year after that I plan on visiting South Korea. I suggest you visit the countries near your home country first. You'd be surprised on how different cultures can be.


• United Kingdom
4 Jan 11
When I was a young person I dreamed of traveling the world. I got an opportunity sooner than I had bargained for. I got a job in a ship brokers at age 18 years old. I was happy working there and bought a little cottage when I was 19 years old. I was made redundant when I was 20 years old. In the recession it was incredibly challenging to get another job. I decided to let out my cottage, get a working holiday visa for Australia and buy an around the world airline ticket. I traveled for just over one year on my fantastic trip. I went to California, Hawaii, Fiji, Australia, Indonesia, Singapore and Malaysia. I worked in Australia as a children's nanny, a charity collector and a factory packer. With my wages and my income from my cottage I managed to afford my trip. My favorite places were Sydney, Kangaroo Island and the Great Barrier Reef. I loved the tropical beaches in Fiji and the exciting adventure I had in Indonesia. When I was 29 years old I left a long teaching contract when it ended and went off on a trip to New Zealand and the South Pacific Islands. My route was London-Los Angeles-French Polynesia-Cook Islands-Auckland-Christchurch-Samoa-Los Angeles- London. I got that lovely route for just £800. I was able to go on a dolphin watching trip on Christmas Day at the Bay of Islands in New Zealand.