It is a new year, are you ready?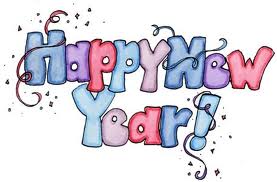 United States
January 4, 2011 12:39pm CST
2010 is in the past and 2011 is here. When a new year begins a lot of us start new year resolutions. The most popular goal that some of us set is to lose weight or become healthier. But that is the last thing that is on my mind. On December 23rd, 2010 I gave birth to my first child, a little girl. Bringing her into the new year with me has made me think about her and not just myself. I am breastfeeding her so I need to take care of myself to make sure that she is getting what she needs. So one of my goals is to at least drink more water (that is a start). A second goal I have is to pick up on some relaxation tips that will best fit my needs (my busy life has only become busier adding a baby to the picture so stress will appear). So far those are the only goals that I have. I have realized that some of us also burn our selves out too fast when the new year roles in resulting in not reaching our goals. The way I have noticed this happens is some of us tend to set TOO MANY goals. This year I am starting out simple and building through the year. What are some of your new year resolutions or goals? (Besides making more money, as adults that is a goal a lot of us has).
4 responses

• Australia
5 Jan 11
i have to be ready no matter what... :-) time keeps on running and i can't just stop and do nothing, can i??? time won't wait for me if i just sit idle and do nothing... it will just passed again like that and i will regret it again for not using it wisely... i pray to God that this year i will become a better person and He will give me a baby as i had been waiting anxiously for a few years now... take care and have a nice day...

• Australia
9 Jan 11
thanks a lot for the best response... let's hope that this year we can fulfill our resolutions and live a better life... take care and have a nice day...

• United States
4 Jan 11
I got myself organized, now I need to focus on staying organized. That is the biggest goal that i have for the new year. come easter, if I am doing well with my stay organized, i will probably add another one. I do not know if that is going to be fitness related, or what. I guess I will just wait and see.

• United States
4 Jan 11
Staying organized is hard for me to do. I get organized than disorganized before I know it and it is a continuous cycle. I am still trying to find ways to help me stay organized. I wish you the best of luck with that goal!

•
5 Jan 11
I tend to set myself targets, I have 50 things that I want to achieve this year. Some things are big things like getting onto the management training at work, some things are generic things like loosing a stone in weight and other things are more minor and unusual such as being five items from a vintage shop. The new year doesn't really hit me, it just rolls on from the previous year. The only thing that has really changed is that I have a new diary.

• Romania
4 Jan 11
In my country with each year that passes the life here gets more hard,and hard i mean that my parrents are payd very low just to live here-tomorow.Our leader are robbing us with their tax,imposits and other discrimination things and the people dont know to say NO and to be revolution to change the futute of next generation.I think that we must die of hungry for the people instinct to revolt.I hope that will not be too late.