Salted Peanuts. Is It Me Or Is There Less Salt On Them?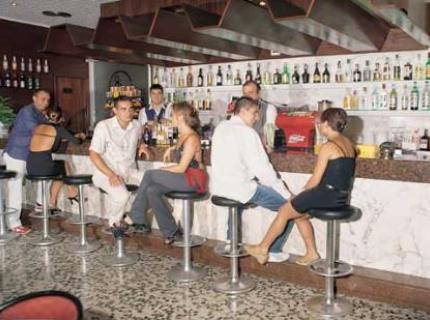 Carlisle, England
January 11, 2011 3:55pm CST
Take my bag of KP Original Salted Peanuts as an example. I have them in front of me right now. OK, let's do a demo.. Poured a few salted peanuts into my hand. Noticed there was salt on the nuts lol. Ate one of the nuts and they don't bloody well taste of anything. Tried a few more. They're gross!!
WHAT IS GOING ON WITH MY NUTS?!
I know excessive salt is bad for you but come on, this is ridiculous. In fact, this is an excuse to tell you a funny story about nuts. In the late 80s I went on holiday with my friend Caroline to a resort in Spain called Calella. We stayed in the Hotel Balmes which is still there, amazingly! Anyway, whenever the rather lovely barman would serve us our drinks he would get a little plate out and place some salted peanuts on it..rather like a Brit's version of tapas but olives wouldn't go down very well, so salted peanuts it was!

The thing is, this barman always gave Caroline these nuts (story of my life) as she was well-endowed up top and it was a good excuse for him to get a good look at her cleavage. She would flutter her eyelashes at him, then as soon as he had his back turned d'you know what she did? She sucked the salt off each nut and placed them back on the plate as she "doesn't like nuts, just the salt off them!" I mean, how disgusting is that?! Worse is to come, however. I didn't want the barman to see that Caroline refused his nuts (well, sort of) so I ATE THEM ON HER BEHALF!! It's true! I tell you what, even compared to those nuts the ones I have on my desk are f*cking awful. I'm glad I didn't pour a load out of the bag. Back into the kitchen they go!

7 responses

• Shingle Springs, California
12 Jan 11
OK that's pretty tacky...

• United States
11 Jan 11
I love salt; I mean I love salted nuts, potato chips, tortilla chips, pretzels, sunflower seeds, etc. When they're not salted, I usually don't eat them. And I'd like to shoot (figuratively speaking) the "nuts" trying to ban salt in restaurants, schools, etc. I haven't done what you did with your friend. I'd be the one licking the salt off the nuts, and like a good friend, leaving the nuts for you.


•
12 Jan 11
Hi Jane, I used to love peanuts and buy big bags of them, but recently noticed, yes, yu are right, no salt, also it started to give me tummy aches, so stop eating them, now I just munch o "Wotsit" cheesy snacks. Tamara

• Carlisle, England
13 Jan 11
Hi Tamara, I know what you mean about the tummy aches. I only eat a few at a time because that usually happens to me as well.

As for Wotsits, I used to eat about 3 bags of those a day many years ago.

I hope you can still suck all the cheesy powder off and let them melt in the mouth. I used to love that aspect of them. Monster Munch..would buy those if the shop ran out of Wotsits..love those as well. Oh dear, I'm getting hungry and it's bed-time!!

Jane

•
12 Jan 11
Since I learned that I was on the fast track to heaven I have reviewed my intake of salt (well of everything actually). I used to love salted cashews more than peanuts but now I struggle to bear the taste of salt and so eat peanuts "au naturel", the peanust I mean not me! I do recall someone telling me that peanuts always go out in groups in cae they get assaulted!

• Carlisle, England
12 Jan 11
I like those honey roasted cashews from M & S. They are AWESOME with a price tag to match. Don't eat them now though.


• United States
12 Jan 11
Well I think that in food, they are downsizing a lot of things. Looking in the chip bags for an example, there are a lot less chips. So I wonder if they might have put less salt on them to save a little bit of costs. Or it is another health thing. Because apparently, grown people are not able to make the choice for themselves. If I want to eat a salty snack, let me eat a salty snack. The consequences will be mine to bear.

• Carlisle, England
12 Jan 11
Yes, I think allsorts of snacking foods are getting smaller, I agree. I also agree that we should be able to make our own choices regarding salt intake and the like. I've actually no idea how much we're supposed to consume per day..is it 6 grams a day or something? Salt is in practically everything so it would be hard NOT to eat it in some shape or form.

• United States
11 Jan 11
If I were to chomp on un-salted panuts I would feel like I was eating cardboard or a piece of log. Mine have to be overly salted so that I can for ever lick my fingers and the salty, burning flavor in my mouth. LOL.. Maybe the bag of peanuts you got were eco-friendly ones or something like that. LOL

• Carlisle, England
12 Jan 11
Nope, they're definitely not eco-friendly. In fact, I'm tempted to get my own salt and dowse them with it..a bit like those Salt n'Shake crisps!


• United States
11 Jan 11
Maybe you got a brand that is low salt or something. I love peanuts that are really salty and hence make my lips start to burn after eating them. I am craving them really bad but I dont have any. Luckily I do have some cashews. Peanuts are so good and inexpensive. Your story of the girl sucking the salt off the nuts and then you eating them makes me want to vomit lol. That is truly a devoted friend. I would have been like who cares let him think she didnt like his nuts lol. Ugh I'm cringing so bad picturing you doing this. You could have just put them in your pocket and flushed them down the toilet or dumped them in your purse or something. Oh my gosh so did it ever happen that he saw she loved his nuts so much that he brought her more to lick? Oh boy how normal these words are but together sound so dirty.

• Carlisle, England
11 Jan 11
Haha! I know what you mean!


Caroline would get loads of attention as I was slim then and my boobs weren't as developed as hers. In fact, she looked miles older than me, someone once thought she was my mother which I thought was a bit harsh. I mean, it WAS the 80s. Nope, they're not reduced salt in my current bag. I noticed it with the supermarket's own brand nuts as well..reduced salt that I haven't asked for, then you go into another aisle and there's wall to wall booze. Doesn't make any sense!