Pet dogbite

Philippines
3 responses

• Israel
12 Jan 11
I agree that it really depends on why the dog did it. Hard to say without knowing...

• Philippines
13 Jan 11
Yup and there is always a reason why an animal retaliates. Dogs are domesticated animals...meaning they are close to human...they need caring like humans...

• United States
12 Jan 11
to me it depends on whether the dog was provoked. I don't blame animals for defending themselves. If you starve your dog till it bites you then good for the dog. People that can't afford animals shouldn't have them.


• Philippines
13 Jan 11
"People that can't afford animals should'nt have them" is a good statement. Its true. Having a pet is also having a member of the house. You need to feed in order to live.

• Philippines
29 Aug 11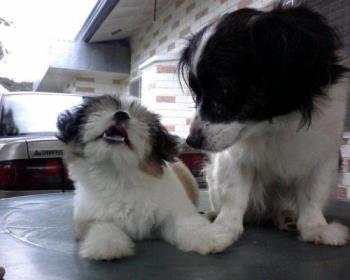 We used to have a dog who have bitten 2 of the kids at home. Well I can't afford to keep a dog who bite people around the house so I kicked him out of the house. I need a dog to watch over the house and not to bite the kids or anyone at home. Even if he is already like a member of the family I did not mind at all. He had to leave.