Create Your Own Desktop?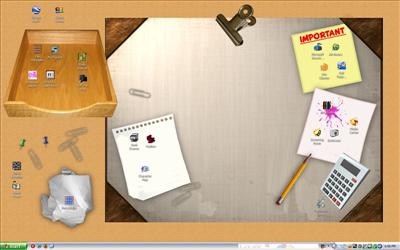 United States
January 23, 2011 6:19pm CST
There are all sorts of free wallpapers on the internet to use on your desktop, but have you ever created your own? I sometimes use my own photos, but it's fun to get a little creative. Here is a screenshot of one I did and currently use. It's literally a desktop. Easy enough to do with PaintShop Pro. I also like my bulletin board where I can 'tack' up my shortcuts. I also create my own cursors and icons, particularly themed recycle bins (complete with sound files). Another plus -- this way I know I am not downloading a bunch of spyware bundled in with the freebie downloads offered on the 'net.
1 response

• Philippines
24 Jan 11
your creative, the wallpaper was good and by using your own created wallpaper your pc will lessen by virus by downloading wallpaper at net. nice work..