A-Pad anyone???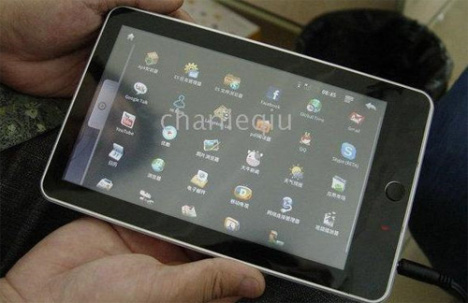 Philippines
January 24, 2011 1:52am CST
Does anyone here bought an A-pad lately?It was featured in a one tv program here in the Philippines, if you are wondering what an A-Pad is its an I-Pad look like in a very cheap price..it only cost around 3-4000php and booom!you have sleek Ipad look like lappy.The thing with this A-Pad is that nobody really knows how long its life is. A friend of mine bought something like it,it was pretty nice to look but when you have it on charged the battery seems to get very hot which is mind buggling.I sometimes get tempted with these cheap gadgets everywhere..however,I always think about how a waste of money It will be if it'll only last for a few months..
3 responses


• Philippines
24 Jan 11
I definitely agree..and its really hard to tell how long it'll last..and its capacity will always be a difference to the original one..

• China
15 Feb 11
yeah.its hard to tell how long it will.the price is low,but the quality is a problem.it better to buy a proven product,it warranty.

• Canada
26 Jan 11
Your gadgets are long term investments, so quality is better than quantity. The imitator might win out on the price part, but its quality is at question. Why is an i-pad worthy $500? The technology, design and everthing makes Apple great is what makes it worth the money. The look-alike can only copy the look, what they can never take is what under the hood. Is better to buy a proven product than a cheap replacement, it might become a household hazard due its unreliable components. Sometimes brand products are not all about the look, you are also paying for quality too.