Why should we believe in astrology?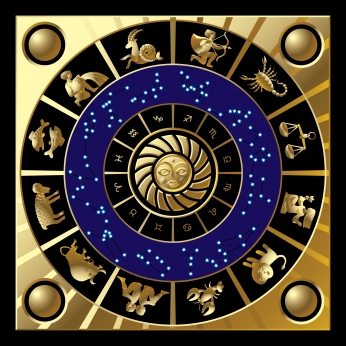 India
January 31, 2011 3:06am CST
Hi Friends, It's good to ask this question. Pythagoras, the famous mathematician, gave us numerology. John Kepler, the great astronomer and mathematician, also made many discoveries in astrology and said: "A most unfailing experience of the excitement of sub-lunary natures by the conjunctions and aspects of the planets has instructed and compelled my unwilling belief." Can these great mathematicians and astronomers be wrong in one belief and right in another? Extract something positive from astrology if you have a belief and if not, do research before you decide to reject it. Astrology is the science of stars, and is based on the belief that the position of the planets and stars in the sky influences human life. Like in any other profession, the accuracy of the task depends on the person performing it. The failure of predictions could be because they are wrongly interpreted by astrologers, or incomplete and wrong birth information (date and time) given. After all, predictions are based on mathematical calculations of transiting planets. What do you think?
7 responses

• Philippines
4 Feb 11
According to the holy Bible Astrology is a part of witch craft isnt it and God hates it, because the man believed in his own way by doing such things.


• India
4 Feb 11
Every individual thinks differently. Thank You for sharing.

• India
1 Feb 11
Well... Human being is very weak living things and always felt fear inside from coming future. Some times we don't have believe in our doing as we don't believe in our capability too ... There it comes the chance of astrology to exists which give us hope from future by predicting something to make our-self happy... Without Astrology also we hope from future and find our-self in happy mood when we think -I will do this/that ... Astrology is just result of our finding happiness that's all ... Thanks...

• India
1 Feb 11

Very Well said, we might be still doing better but astrology prediction might boost things and at the same it may create a negative impact. Thank You for sharing.

• Mexico
31 Jan 11
Hi Ajay Singh Baghel: I think this is a very interesting discussion. In fact I don't understand how these very intelligent persons actually believe on this pseudoscience because that's how it's considered now. However there are also some other some other very important and smart people in the history that criticize the beleif in astrology. I'll show you some of their quotations: "Superstition is to religion what astrology is to astronomy; the mad daughter of a wise mother". Francois Marie Arouet Voltaire "Before a war military science seems a real science, like astronomy; but after a war it seems more like astrology" Rebecca West "I don't believe in astrology; I'm a Sagittarius and we're skeptical". Arthur C. Clarke "I don't believe in astrology. The only stars I can blame for my failures are those that walk about the stage." Noel Coward "Such is the way of all superstition, whether in astrology, dreams, omens, divine judgments, or the like; wherein men, having a delight in such vanities, mark the events where they are fulfilled, but where they fail, though this happen much oftener" Francis Bacon (He was a philosopher, statesman, scientist, lawyer, jurist and author. ) ALVARO

• India
1 Feb 11
As some member said, this is close to science but that does not mean we believe everything and do not act on our own so this is a prediction and that may go wrong as well. Thank You Star for sharing your views and beautiful quotations

.

• India
31 Jan 11
I am an astrologer and I do believe in it. As you rightly said, it's the astrologers who fail and Astrology never fails. However a lot of research should be done on this subject, through out the world. I think more importance and respect should be given to this subject. I myself used to criticize Astrology till I learned it. I think it is close to science.


• India
1 Feb 11
Glad to know that we have an Astrologer on MyLot. On a serious note I also believe in that but also believe that there is no substitute for hard work and honesty. I would love to know about my future but fear other things that may go negative. Thank you for sharing.

• Philippines
31 Jan 11
I know that astrology is the study of the stars but not convince about the position of stars and planet will effect or influences the life of human being. Most us believed for astrological information because of looking a good guidance, inspiration and looking for a comfort zone in the aspect of our life. But the reality those things are not true and no bases. If we are depends and trust God, who is giving the guidance, inspiration and comfort in our life not on those created by God. Those who believed on astrology are practicing idolatry (which God hated most).. see you around

• India
1 Feb 11
Astrology does not tell us not to act and just sit, wait for the destiny to decide for us. So we should not be waiting for God to act even if we are sleeping at home and doing nothing. Thank You for sharing.

• Philippines
3 Feb 11
I still can't get myself to believe it. I still think that life is what you make of it and your destiny is your own doing, you can change it however you like.


• India
4 Feb 11
Our actions and destiny both are inter related so we should concentrate on our own action, destiny will be good itself

. Thank You for sharing.

• Philippines
3 Feb 11
I still can't get myself to believe it. I still think that life is what you make of it and your destiny is your own doing, you can change it however you like.