study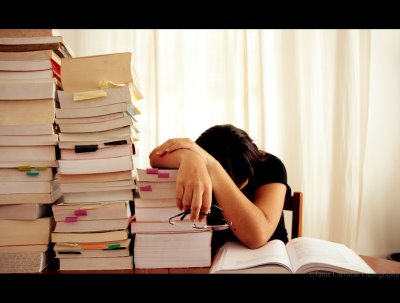 India
February 7, 2011 9:47pm CST
Now everyone knows the study burden is so more tuition, project work, schools. Suggest me how can do the study and how many hours daily. Now exams are near i dont understood how can do this.
2 responses

• India
8 Feb 11
The secret for excelling in your study is to enjoy what you are doing. When you first start doing something, you may or may not enjoy it. However the more you get involved in the job, the more you become aware of all the details. This in turn, increases the interest in you. Believe me, if you love a job, it shouldn't make you tired or confused. If you had a boyfriend you wouldn't think twice before going out with him. Do the same thing to your studies. Surrender yourself and it will take care of you. Love it and it will love you back. The last few days before examination can be stressful. But don't think about what others expect you to do. Don't even think about what you expect yourself to do. Just study for the sake of studying. If you can adopt this perspective you'll never feel stressed about your studies even before the examination.

• United States
16 Mar 11
Study requirements varies from person to person and what field you are planning on studying. Make sure that what ever you opt to study that it is what you would like to do. If you are not enjoying it you will not be able to study enough that is required. Best of luck.