Whose song did you listen to as a child?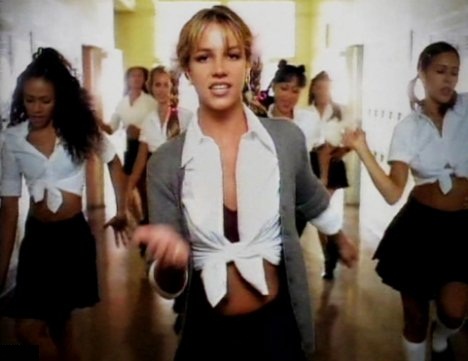 South Korea
February 10, 2011 6:48am CST
I loved music every since I was young. I remember loving Britney Spear's 'Oops! I did it again' a looooooooot. I listen to it over and over again, trying to copy the dance moves. She was my idol and I still do admire her. Who were your favorite singers and what songs did you like the most as a kid?
3 responses

• India
10 Feb 11
You'd be surprised to know that as a child I loathed music. I couldn't stand people singing around me. However my mother used to sing classical songs and I was quite indifferent to that. This is because there is really no point in saying anything when it's your own people who's making you upset. But then when I reached my adolescence I developed a keen interest in music. May be the songs sung by my mother had a deep impact in my mind even when I was completely unaware about it. When I first discovered the beauty in music I immediately took up guitar classes. However, I had to give it up because of the pressure of studies. Then I started taking vocal lessons and had to give that up to. After I get a job I will get back to my music lessons for sure.

• South Korea
12 Feb 11
Yeah the pressure of studies can make it difficult with the other things you love. Anyway I hope you'll be able to take the vocal and guitar lessons soon. Good luck with that :)

•
11 Feb 11
I didn't really care for music very much when I was a child. I'd listened to whatever was on the radio, which was mostly local. But that changed when my cousins' band started practicing in the backyard every afternoon. They played a lot of Aerosmith, and I loved it! Then I started going through my parents' cassettes. There were a lot of Michael Learns To Rock, some Carole King and Nat King Cole. My mom also had a tape of Vanilla Ice. That was how my music ed started.

• Philippines
10 Feb 11
I liked music a lot when I was a child. But I mostly listened to Hanson especially when studying. I can understand and remember my lessons whenever I listen to them. It seems to work for me. Oh, and also Mr. Big. I'm really thankful that my brother introduced me to their music.