Make provisions.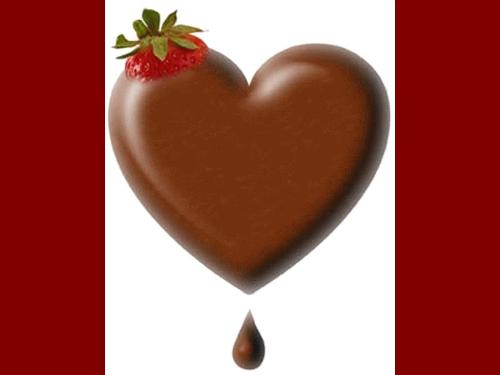 Canada
February 17, 2011 5:01pm CST
Do you usually wait after Valentines so you can buy chocolates at a better price and therefore buy better chocolate? I do and Im always trying to find the dark chocolate at a minimum of 70% coco as its better for your health and we all know that we all want to be healthy, so we need to have chocolate to eat.......right? haha So are you tempted to buy more chocolates when its on sale, like after a holiday?
4 responses

• United States
18 Feb 11
Yes that is the time I buy the most. It is so expensive otherwise if it wasn't on sale. I really love chocolate, can never exist buying good cheap chocolate. Best three word combos ever!

• United States
18 Feb 11
The really dark chocolate satisfies your cravings with fewer pieces. I keep imagining those gift boxes, but that is one thing that I just eat too fast if it is in my home.

• Canada
18 Feb 11
Yes chocolate is really expensive lately. I tend to go for the dark chocolate also as GG mentionned, its more satisfying and you dont eat that much AND its good for our health!! Thanks to both of you!!

• Canada
25 Feb 11
Good morning, Ladies! I think you should enjoy your chocolate..NOW! There recently, Valentine's weekend..a two page, centrepiece spread in the Globe and Mail Newspaper, on how Chocolate is going to revert to a product only the rich and priviledged, will once again enjoy! The biggest supplier of Chocolate, the Ivory Coast is fraught with political unrest, so Chocolate is embargo'ed there! In the rest of the Chocolate producing environments, trees are aged, fraught with diseases, and the farmers so underpaid..the young are not staying on the family farms, due to pay and tedious labour! Chocolate in the year; 2000 was $1000.00 a U.S. tonne, and today, in 2011 it is just under $4000.00 a US tonne! Got spare money...invest in Chocolate futures! Discover World, also, has a repeat program on Chocolate farming in the world. Enjoy it...NOW!


• United States
18 Feb 11
Right now I am not tempted. I did a new "no bake" cookie recipe, and bought dark chocolate for it. I was tempted to buy a bunch of different kinds of chocolate chips in the store yesterday, then put them back I need to lose weight, quite desperately.

• Canada
18 Feb 11
Dark chocolate is the right thing to buy and very healthy according to many doctors. You did good GG......dont give up, we're all behind you if thats what you want!! Thanks and good luck!!

• Romania
18 Feb 11
I'm not that big on chocolate, but I love to buy flowers as soon as the Valentines day is over. Flowers shops always bring in too many and don't manage to sell them all, and then they have to drop the prices significantly before the flowers wither. So as soon as the Valentines Day madness is over, I fill my house with flowers, and for me, it's always a sign that spring is just around the corner


• Canada
18 Feb 11
What a good idea!! I never thought of buying flowers AFTER

I'll do this next year.......lucky you!! Thanks and I bet it smells divine in your house now!!

• United States
17 Feb 11
You should have seen how long I stared at all those hearts on sale last night. I wanted one so bad I could taste it I refused and went to buy myself a bag of apples to snack on. I want some of those so bad and will refuse them because I gained 4 pounds.

• Canada
18 Feb 11
Oh Im so sorry about that. Now I feel bad that Ive posted about this. I bet your apples are really sweet and tasty. But, Dr. OZ says that its ok to eat a piece of BLACK chocolate a day. Just so you know hehe!! Thanks and dont give up, you can do it!!