Olive oil = healthy oil

Malaysia
February 19, 2011 11:21pm CST
Olive oil, long considered to be healthy oil, is indeed beneficial to the heart. There have been a research found that people who were served a meal with olive oil and bread appear to have healthier blood vessels. Are you the one who are very particular with what you are going to consume in your daily meals especially cooking oil ?
5 responses

• United States
20 Feb 11
I try to use healthy ingredients when I am cooking. I use the olive oil daily. It also adds flavor to the food. There are some recipes that would do better with the canola oil and I've tried substituting olive oil but end up going back to the canola oil because of the taste. I haven't bought regular corn oil or vegetable oil in years.

• Malaysia
20 Feb 11
It's no harm to try other vegetable oil as per your personal favour.

• United States
20 Feb 11
Olive oil is very healthy, but like every thing else, use it in moderation.

• Malaysia
20 Feb 11
Yes, everything has it limit. Excessive of usage will turn it to become harmful.

• Philippines
3 Aug 11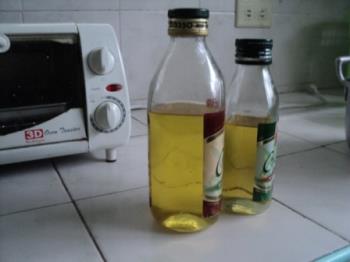 I am one of those very particular about the food I eat so Olive oil being a real healthy oil is approved to me. I do cook mostly with olive oil although when deep frying I would switch to grapeseed oil which is a more stable oil and can withstand high heat. But for my salad of course I prefer Olive oil and even for other recipes that will not require deep frying.

• Vietnam
21 Feb 11
There are many reports say about that. Olive oil is very good for health. There are many dishes are used it. However, the price is quite expensive. So, I don't use it in daily meals.