Clean rooms??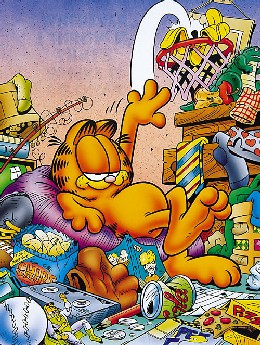 South Korea
February 21, 2011 8:02am CST
My rooms are hardly clean. No matter how much i try to keep it clean, by the end of the week it gets messy again. My mom shouts at me always because of my messy room. I clean it every week but it looks like something exploded in my room lol but i love my room as it is, messyyy. Anyway do you have a clean room?? a messy room??
6 responses

• Philippines
21 Feb 11
Clean room for a week and on the 8th onwards, I tend to ignore the mess and wait 'til my mom would tell me to clean it again! Hahahah! I consider myself lucky for having a mom who checks my room regularly and will tell me if I need to clean my room 'cos it's already messy! Sometimes, she even cleans it herself and that's voluntary! Hahahaha!

• South Korea
22 Feb 11
HAHAH your mom is really sweet. ACtually my mom sometimes gets fed up of my messy room and cleans it herself too lol. Aww i love her :) Have a good day. Thanks for responding.

• Philippines
22 Feb 11
She is! We may have had a lot of misunderstandings but I love her to bits! (:

• Philippines
22 Feb 11
I have a common irritations with my kids' room. It is really messy especially in week days because they hardly clean and arrange it thoroughly themselves due to tight schedule in school, i understand anyway, but once week-end comes i see to it that they clean and arrange it.

• South Korea
22 Feb 11
I think my mom would have said the same thing too. But i guess you have disciplined who cleans their rooms every weekend :D I do but sometimes i forget and my mom does it, not with a happy face :(

• United States
21 Feb 11
I do clean as I go and so does my boyfriend as I do not like to spend countless hours cleaning up. But I can understand how some people sort of live in their space. Meaning they are so comfortable that they can actually find every exact thing through out any clutter. So enjoy your space and well when mom screams, start cleaning. LOL..


• South Korea
22 Feb 11
hahaha you have a really good sense of humor =D yes actually even though my room is really messy, i know where my things are :D

• United States
21 Feb 11
My rooms are more like disorganized then anything else! I do clean but organizing is not tmy thing! No matter how hard I try I still am disorganized! Mostly in my livingroom! I have always been like that! Probaly always will!

• South Korea
22 Feb 11
I am not even allowed to bring my stuffs in the living room. my parents don't want me making my living room like my bedroom lol

• United States
21 Feb 11
I usually have a well cleaned room, I like to keep my room neat and clean. I hate seeing things all over the house...

• South Korea
22 Feb 11
OOoh i would love to have a clean room too but because I've been in my room for so long, i'm sooo used to it lol. You seem to be a perfect housewife :) Have a good day

• Philippines
21 Feb 11
We're kinda the same.. LOL. I used to clean my room on weekends, but as each day of the week passes by, I don't know what's happening. Because when Sunday arrives, it's messy again. My mom seldom visits my room but everytime she visits, my room is messy. I don't know if that's a coincidence. LOL.

• South Korea
22 Feb 11
hehehhe the last line made me laugh.. I don't know how my room gets messy too lol there must be something inside the room, but wasn't me lol Have a good day.