HTC versus iPhone ,,, which do you prefer ?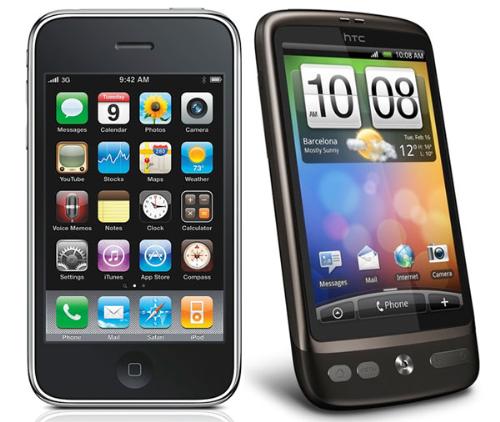 Philippines
February 23, 2011 4:30pm CST
I need your opinion about this ,,, I was going to buy iPhone G4 when my friend show me his HTC device ,, I didn't knew about it before but when I saw it it seemed nice ,, so I wen back online and started reading about HTC mobiles ,, some of them has features better than iPhone ,, like processor speed and camera pixels ... Now am confused ,, which should I buy ,, HTC has a good thing that its applications are free ,, and you can download any application you want unlike iPhone which has to buy everything you wanna download ... for those who used HTC mobiles ,, are they really good ,, are they better than iPhones ??? or should I go on and buy the iPhone ?
2 responses

•
24 Feb 11
I've never liked the Iphone I've used it a few times as a number of my friends own one I myself have just recently used a HTC and must say I was amazed by them and the whole design and interface was brilliant. I myself now want a HTC but both Iphone and HTCs are both a bit expensive for me as essentially a phone is used for ringing and texting someone. I never knew about the applications being free on the HTC and requiring a payment on the Iphone that alone would make me choose a HTC as the last thing you want to be doing is spending more money after splashing out to get either gadget.

• Netherlands
25 Feb 11
HTC are the best smartphone makers in the world. I own an HTC Desire and it's so much better than my friends iPhone 4. The way Android let's you customize everything, Flash in the browser... There are so many things that make HTC better than Apple.