Define SPANKING Please!!

Philippines
March 30, 2011 9:09pm CST
ok another article that peeved me today and another annoying issue for Philippines! http://ph.news.yahoo.com/blogs/the-inbox/anti-spanking-bill-passes-first-congress-hearing-20110329-004534-088.html Do you spank you child? for what? yes i do! i honestly spank my kids on their butts with my hands or at times a slipper.. but only to a point where i know they will learn and only to a point that i know it will not hurt them so much that they will be hurt psychologically! I love my kids, they are my life my motivations, but as kids they need to be guided and nurtured and taught with lessons and at times when they get out of hand they need to be spanked, so as not to spoil them or tolerate them. I am not against any bill that will protect children or my children but that bill should be clearly stated, what is spanking then? what if i spanked my child and that bill is already a law? i will be imprisoned for disciplining my kids? that should be clarified! The bill should state what spanking is, or what forms of spanking is allowed.. welcome to philippines!! mabuhay!!

11 responses

• Lapu-Lapu City, Philippines
31 Mar 11
I do spank my kids when they do wrong. I spank them but only to discipline them and let them know what they did was wrong. I spank them but not to the extent that they will be hurt or get injured. For me there is no need for this bill turned into law. We already have this law that protects the children together with their mothers. What I am waiting for is a law that protects the husband and the father.


• Philippines
31 Mar 11
hahaha do not worry my husband is also waiting for that..



• Philippines
31 Mar 11
I used to be 100% supportive of the reasoning why people want spanking prohibited. But when I worked in USA, I saw with my own eyes how children there dont show any respect to their parents and dont even call them "mam" or "dad". There's even one case wherein the child sued her parents when her father spanked her for being "sutil". Many children there dont value education and hard work. Instead, they were misled to believe popularity and bullying will get you on top. Because of the good economy before, children dont have to work hard to find jobs. Also because of very expensive college education, most American kids dont go to college, and few dreamed of finishing college even when they have the means. Now its different and I dont think what the spoiled children of USA learned will help them in the real world. I think this has become a clash of western values against the traditional Filipino values that keeps our society close to the family. I dont think spanking alone will psychologically affect children. Instead, it installs discipline to them, that there are consequences when you make wrong actions. Spanking doesnt need to hurt but instead, just symbolic action.

• Philippines
31 Mar 11
yes i also believe that a little spanking will not hurt but instill discipline in the child. what the government should focus on are those who hit children not for discipling but for plain abuse. They should define it clearly.

• United States
31 Mar 11
Jazel_juan, i complete agree. I am from the U.S. and it unbelievably ridiculous that you are unable to discipline your children without worry. Now I said "discipline", not beat the crap out of them. "Spanking" in terms of the law as I have read them in the U.S. is an open handed swat to the bottom. You cannot use any object or it is considered abuse. The discipline a child recieves should be no more than a spanking on the bottom. I barely even swat at my daughter and she thinks that it is the end of the world. I am a lucky parent because it isn't to often that my daughter acts up for something that she needs a spanking for, and often times me simply telling her no solves the problem (she's 3.) Hopefully the bill will focus on those children who are truly being abused and not targeting those parents who are simply disciplining their child. The term spanking should also be defined clearly, so there is a line where there is discipline that is acceptable and that which isn't.

• Philippines
4 Apr 11
wow at 3 and she can be that? Yes it should be clearly defined because it will cause a lot of problem especially nowadays where teens are quite rebellious.

• Philippines
31 Mar 11
hi there jazel! i am not yet a mother however i do have little cousins which stays with us. As a child, i was spanked before but my parents never spanked me to the point of having an injury or bruise. They just did so that i can learn a lesson not to do something again and they also emphasized that they love me by correcting the things that i do. I would sometimes sank my little cousins just the same way and objective my parents have done to me.

• Philippines
4 Apr 11
Yes spanking should always have its right reasons and not just spank because you want to.

• Philippines
31 Mar 11
There are a lot of laws this time that is being adopted to other countries, but it should be studied more. With these kind of bill it seems that we are going to a time where any one may lose their rights, for example this one, you may lose your rights to discipline them.

• Philippines
4 Apr 11
yes, i also believe it should be studied more and clearly defined.

• Philippines
31 Mar 11
i don't have a kids yet, but i'll probably spank my kids in their butt also to discipline them. when i was a kid my mom and dad used to spank me and my brother whenever we disobeyed them but my mom said never spank a kid to whereever you want, just spank them in the butt, and before you spank them tell them the reason why you do that for them to exactly understand what is that for and to never repeat the same mistake again or better always obey what your parents told you... parents always know the best for their kids


• Philippines
4 Apr 11
parents knows what is best for the kids, but not always. We, parents also learn from the kids


• Philippines
31 Mar 11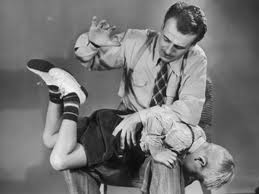 Hello Jazel

, When I was a kid, it was fun and good but there are times i can be too much. therefore, Not only spanking but i also experience candle dropping as a corporal punishment for doing mischievous things. though, it was very hateful, but in the later time i realized how important it is for such punishment to exist. but we can't deny that some parents use this as a form of abuse to instead of just mere punishment. i don't know but they should have made a substitute punishment besides spanking

. PS: well, they didn't include candle dropping thing, i guess some might still use that


• Philippines
31 Mar 11
Using the iron rod is actually advised in the book of Proverbs. Parents are allowed to discipline the children, scold them, control them, spank them if need be. That is the way to rear children, because by nature, children to go wild, testing and asserting their own characters and power over their parents. On a personal note, I never did spank my children. Tip: Never baby talk your children. Converse with them the way you talk to adults. Be loving but stay stern. Reprimand at once when they did something foul! When they are still toddlers, hold their arms firmly and say clearly what it is that they did wrong.

• Philippines
1 Apr 11
Yes as a child too i was never spanked by my parents, they were just stern and just from my faither's voice, i am already afraid hahaha plus him being in the military was also scary for me..and i know i grew up well, i was not perfect made mistakes but still i believe i turn out well. As a parent right now, i do not spank my kids always, just sometimes on the butt when they get out of hand..especially my son who gets too much sometimes ( he was spoiled by my parents ) so we are stern on him but he is learning now. And i never really had problems with my daughter, she is so independent for a 6 year old.

i also believe that talking to them like adults will also help them grow up well.

• Leon, Mexico
5 Apr 11
Yes Jazel just like you I used to spank them sometimes. Just sometimes, no more than 5 in their whole life. I think disciplining is fine, abusing should be punished... Blessings!... Dainy

• Philippines
1 Apr 11
I understand that for a lot of people they exercise spanking as a form of discipline. I think the only reason why they came up with this bill is for those who go beyond disciplining kids but still use it as a reason to hurt children. And when that happens, children get psychologically hurt and may lead to something negative. But of course you are correct as to be clear up to what extent is spanking for discipline is and when does it imprisons a person with their spanking.

• Philippines
31 Mar 11
The irony about it is that most of the people who is behind that bill doesn't have children or already have grown kids which did receive a few spanking during their time. When i was little i also got spanked by my mother because of some bad things i did, that's when i learn and when i understand i should never do the same mistake again. I think spanking children as a form of punishment is ok just make sure that they should learn a lesson from it and not to do the same mistake again.