How do you like spending time with your friends?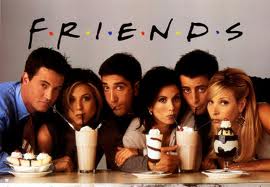 Vietnam
April 1, 2011 11:16pm CST
I have many friends. Almost them are close with me. I love them. But I don't like to go out more. I like to invite them going my home. We'll cook to eat and to drink. That the way I like spending time with my friends. How about you?
6 responses


• Vietnam
5 Apr 11
You're romantic! It's great if we can live near the beach, right. I wish I could be the same you!

• United States
2 Apr 11
It is strange all our get togethers center around food. I don't like to go out much either. Sometimes my friends come here or we go to someone else's house. We go out very once in awhile, but not often.

• Vietnam
5 Apr 11
We can't lack food or drink in the gathering occasions. It's true. And It's more interesting if you cook them instead of buying them from restaurant.


• Philippines
27 Jul 11
I love hanging out with my friends. We usually plan get together twice a month since most of us are working and have family to attend to. We sometimes go out malling and watch movies with our children. Or we sometimes plan to stay in one house and baked goodies for our family. We always have fun together.

•
24 Apr 11
any activity done with my friends is enjoyable for me. like you, i like it when they come over my place and hang out. surf the internet, watch youtube vids, watch movies, play Clue, anything goes. oh, and of course, pig out! i really wish i know how to cook so i can prepare them super delicious meals just like in those cooking shows. i would very much like to fatten up one friend of mine (ohsodianne).

• Philippines
18 Apr 11
I like to spend time with friends as well. I rarely see my closest friends that is why I really love to go out with them. I can't invite them at home since there is nothing much to do at home and my mom doesn't want me to bring friends at home because she doesn't want us to bother her when she's working. So I love to just go out with friends, videoke, eat and do some adventure stuff and even go to the beach. That way we can really spend more time and really enjoy.