Website traffic!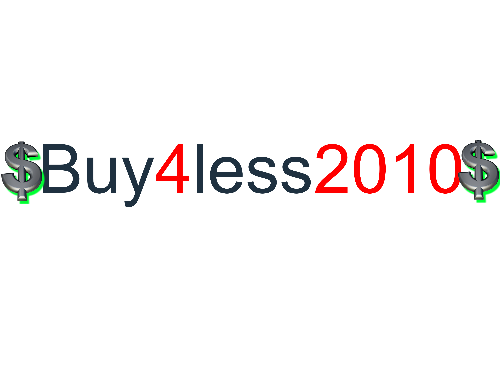 United States
April 5, 2011 10:48pm CST
I have recently created a website to make a little extra money, but I can't seem to get any traffic to my site. I have tried promoting it with social websites like facebook. I even made me a shirt to wear around with the logo and website on it. I have tried puting it on search engines and still no traffic. What else can I do to promote my website? How can I get traffic to my website? Below is my logo. Let me know what you think.
3 responses


• United States
6 Apr 11
Not trying to knock your logo but it's 2011 not 2010. That alone makes it look dated and may deter people from visiting your website. You many need to revamp so things or work on a more current project before putting any money time and energy into generating traffic. Image Is Everything!

• United States
8 Apr 11
I never thought of it like that before. It was 2010 when I started the site. I will definetly work on the logo. Thanks for the comment. It really opened my eyes.

• United States
8 Apr 11
No prob glad it helps! BTW what is your site address? Kinda hard to really give any further advice without even seeing your site. Didn't find it in your profile.

• United States
9 Apr 11
www.buyforless2010.com I have been working on a new logo. Once I get it done I will share it with you. You can give me your input on it as well. Just be honest don't worry about my feelings. I'm learning as I go.


• United States
7 Apr 11
It does take awhile to see traffic grow. Here's some things you can do: post on discussion boards with your site in your signature, use twitter/facebook/stumbleupon, etc., trade links, make more sites and trade links with yourself, find web directories and link lists to submit to, and keep adding new stuff to your site with lots of good text for the search engines to pick up. Good luck!