E-lationship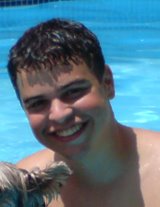 Philippines
April 9, 2011 12:08am CST
Good day! Guys, I need your expertise on this matter. I have found this guy few months ago. February to be exact. Honestly, it was when me and my boyfriend were apart and I realized that things might not work for the both of us. He has a lot of priorities and me too, I do have. We are concentrating on our careers. Or let's say we both are into looking for more ways to be financially stable. Until one night, when I feel bored and nothing to talk to, I entered into a chat room. I had conversed with a lot of chatters but find this one interested. He is from the United Kingdom. He told me he is an engineer. He is assigned in the engineering department of railways.I don't know what had happened but few days later after talking every night, I feel inlove with him. Worst thing is, I don't see his face except his picture. But he is really good. He comforted me when I am down and he is so sweet. We are in the same age, 25. Now, he is coming on September during my birthday to marry me. I don't know how you judged me but I said yes. This is weird because I even haven't heard his voice nor see him personally but seems I can't stop myself from loving and wanting to be with him. Look, I do know that there are lots of scams in the net. But would anybody help me and enlighten me on the best thing to do. Thank you everyone!
3 responses

• United States
9 Apr 11
okay here is mine :I am now married very happely to my internet friend.It is the third year now and it seems like it was yesterday for both of us.BUT!!!Please take your time he need to know about your habbits and you of his.You know you can be married your whole life so you can take you time for looking how it works out

• Philippines
9 Apr 11
Hi Gothicana! We are in the process of knowing each other starting the day we meet until now. We chatted everyday and seems all is in place. You know, I have never been expecting to engage in a relationship like this but I felt as if things are really working on us. Gothicana, I hope I could be like you. Happily married. Thank you and Have a Happy relationship.

• Estonia
9 Apr 11
I think you should not marry him so soon when you haven't seen him before. you should be with him more like 2-3 months in real life to get to know him and then when you find him suitable for you and you really love him then marry him. But still good luck with him i hope nothing bad happens to you. :D

• Leon, Mexico
9 Apr 11
Hello Miah. This is weird to me. I married my husband after 11 of neat friendship. I met my husband when I was 13, we had a "children romance", my brother always was asigned to be with us. We lasted 6 months, and then he was my best friend for almost 11 years. Then he offered me a love relationship, and in 6 months we got married. I didn´t feel comfortable with new guys. That´s the way I am. But my cousin married her husband in a very similar case as yours. What I´ve learnt in life is that what may work fine to others, may not work fine to me. You should take the last decision. You have never been together. At last you should be with him a couple of days. You should avoid getting in troubles. Isn´t it? Blessings!... Dainy