On The Floor by JLO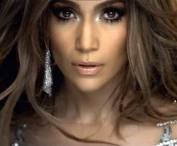 Philippines
April 16, 2011 2:54am CST
i love the tempo of this song. it reminds me of "lambada" when i was a kid the grown ups like playing it on the radio.

jlo is hot for being a 4o plus something mom. i hope she maintains that physique. although i wouldn't want her doing too much anymore with her face. she's beautiful now.

what do you think? does the song makes you hit the floor or close the radio?

4 responses

• Philippines
18 Apr 11
Yeah, I love that song too! Beauty song. Beautiful music!

Whenever I hear that song, scenes flashing through my mind, hot girls dancing on the floor seducing me!


• Singapore
18 Apr 11
I like the tempo of song as well. Though she's in her eaerly 40s now, she's still as gorgeous as ever. She hasn't changed much, and her songs are just as good. It didn't change or become worse along with her age. SHe's better than mariah carey in many ways. J lo's songs never fails to get me hooked, makes me dance along with them.

• Philippines
18 Apr 11
I love this song too-

also because it reminds me of the old and fun song "lambada".. I really love all of JLo's songs since they are fun and it really makes you want to dance.

We should congratulate her for being hailed as the World's Most Beautiful Woman.

• Philippines
17 Apr 11
I love Jennifer Lopez's On the Floor.it does borrow the rhythm of Lambada.it's a great party song.every time I hear this song I feel myself dancing.I and my gay friend both love this songs.Jennifer Lopez looks hot and young for a 40+ year old.I hope I look like her when I turn 40 myself.