Fear on public speech!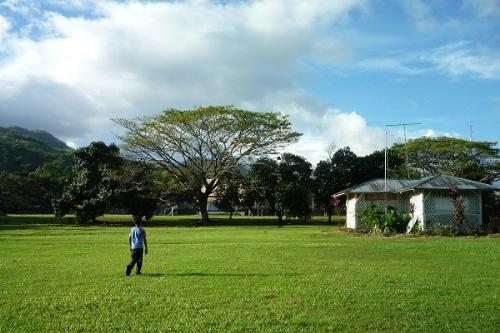 April 18, 2011 5:51pm CST
My niece will deliver a public speech tomorrow and she's kinda worried about it, really felt nervous and she thought she's going to faint..lol she does have fear of being on stage and I told her she can make it, just try to relax and know well on what she's going to say. Do you have that kind of fear? What did you do to fight those fears?
6 responses


• Indonesia
19 Apr 11
hy ganza...i think for the first time i will be nervous too,but i have 4 trick before deliver public speech 1.worries ofspeech in front of public is not come from ourselves most of our think that our life must be worry,to throw away that worry we must think that we wouldnt be worry to our life,try to think if another person can do very well ,why i cant do it very well same like them? 2.You dont have to be clever and perfect Trust me the audience dont see that you must be perfect,they just want to see,whats the topic and speech something to useful for them 3.self confident you must be have self confident, know the topics want to speech very well,and dont forget to exercise more and more 4.stay focus with our communication and speech good luck for your niece

• Philippines
18 Apr 11
Yes I too have that kind of fear, like something's twitching in my stomach even when I'm only doing oral report in class. I rehearse a lot before the "day" and when it finally comes I just grit my teeth and do it. I move my eyes around the audience, not paying particular attention to anyone. But It will look like you're trying to connect to your audience. Constant practice will help ease the fear. I believe it's a matter of self confidence which can be dealt with by positive thinking. Conquer your fear and every experience will improve your confidence.

• Philippines
18 Apr 11
I used to be afraid of public speaking. When i was in grade school, i would avoid declamation speeches and would settle for a lower grade instead. My father introduced me to Toastmasters, an organization that helps people how to speak in public. Let your niece practice in front of the mirror and practice in front of you to make her feel comfortable speaking with people watching her. Remember to do something your scared of everyday to conquer those fears.

• United States
18 Apr 11
I will be praying for your niece! I'm sure she'll do fine! I had (or have) a fear of public speaking, too, but I've discovered some simple ways to make giving speeches a little easier. First of all, I make sure I am OVER prepared for the speech. I do my research on the topic, write down what I am going to say, and etc... Then, I practice my speech over and over and over. At first I'll read through what I WANT to say, then I start practicing in front of a mirror, and then in front of a friend or family member to get used to performing in front of an audience. If she gets to use a note card, then she should put down the order of her speech on it. Intro, Three main body points, Conclusion, and sources cited, etc... All of these strategies have helped me tremendously in my speech courses I've taken. Just remind your niece to get a good night's sleep tonight and relax! Remind her that everyone else in her class is probably freaking out, too! I found that when my classmates were giving speeches before me, I didn't really pay attention to them. So tell her that her classmates probably aren't really paying that much attention, either. Tell her good luck! :)