The most profitable business in the world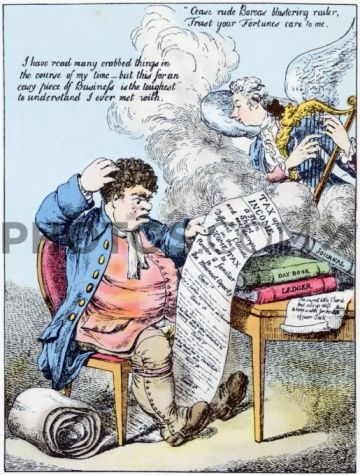 Malaysia
April 28, 2011 4:31am CST
Have you ever wonder what is the most profitable business in the world, I think everyone will have their own answer. For me, the most profitable business is to become a government. Yeah, you are right, to become a government is the best way to get people's money easily, they just need to implement some taxes on something when they have not enough money, and everyone have to pay for it without any way to object. When the economic running down, the government started to implement taxes on many things that have million of user like credit card, satellite TV, government service tax on daily products, and now even when you stay in the hotel, you have to pay for tax beside the service tax. So, imagine how much they can earn in a month? Although there are people who do not agree with those implementation, but there are nothing the people can do, the government will give all kind of excuses such as those taxes will not affect much on the people but instead will give more benefits to the people and bla..bla..bla.. Do you believe them? What is your view on this? Is your government get profit from the people? How?
5 responses

• Canada
30 Apr 11
IF the Government knew how to use it anyway. We have Native American Chiefs that earn more money then anyone else in Government including the Prime Minister. The richest man in the world, is in Telecom, and the second richest man created Microsoft, and I forget what Warren Buffet did, it isn't Government and he is only worth 50 Billion dollars, and even with all these taxes most Governments are suffering HUUUUUGE debts. I think, what ever business you choose to be in, the more people you serve better, the more profitable you will be, with the product only be a secondary factor. Sincerely and With Appreciation.


• Canada
5 May 11
So what you are saying, is they are crooks, whom are taking your money whether you like it or not? I believe in paying taxes, even though they don't manage their money well. I still like services such as roads, sidewalks, police, fire and ambulances. I still appreciate most of the services in the Government that I do not use as well. Sincerely and With Appreciation.

• Malaysia
9 May 11
Paying taxes is one thing, if they use the money for those things that you mention above is fine for me, but have you ever heard that they use the money to make light-rail transit (LRT) and that only work for one week and it closed down due to some technical problem and it was abandoned for almost more than a year. That is what happen in my country here. There are more cases like upgrading a public toilet with the cost of US$60K. So, imagine where are the taxes that we paid gone to? If that happen in your country, will you think that paying taxes is something good?

• Canada
9 May 11
I am not the greatest with my money either, when ever people are involved mistakes will be made. I know the taxes are used and abused, and the system will never be perfect, but that is just part of life. You have to take the good with the bad. As a matter of fact, the bad helps us to appreciate the good better. And things like that happen in my country all the time. Our Government bought some boats or submarines from the British a few years back, cost hundreds of millions of dollars, and the boats sunk before the got here. Not to mention, on faction of our Government recently forced an unnecessary election, which cost Us taxpayers 300 million more dollars, because the politicians are about as mature as elementary school boys, and instead of working together to make the place better, the different political parties work against each other to try to usurp power. Which I am sure is the same as happens everywhere. I am still grateful for all the services the Government provides though, guess it is just a matter of perspective. Sincerely and with Appreciation.


• United States
3 May 11
governments get money from people, but a good government gives that money back in a variety of ways. roads, defense, health care, education, etc. few governments on earth show a profit. oil companies, on the other hand, recently have posted quarterly profits greater than any companies ever. oil gets my vote.

• Malaysia
5 May 11
Hi! There are really rare to find a government that give money back to the people. Only rich countries will be able to do that. And that will never happen in my country. Just talk about the fuel, the price keep increasing even though we do have our own crude oil mining. So, just imagine what happen to other things.

• United States
24 Jun 11
If you are a corrupted government, you definitely would gain much more profits from people, and all sources of bribery at the same time. I just would tell you, it would not be easy to be a good government, and you must implement a government that would help people to solve problem. Otherwise, people will rise up, and tumble a government that they don't need. A government is for the people, remember that.

• Malaysia
25 Jun 11
To be a good government is not easy and to be clean government is even harder. There are no one in the government that never take bribe at all. If there are, they might be the extincted species. Those people in the government are looking chances to make extra money all the time by forcing the people to pay tax and at the same time they have more money to be put into their pocket through the government projects.

• Hong Kong
22 Jun 11
Assuming corruption is not serious, I must ask a question: why the government want to "make a profit"? The money has to be kept in the government's account instead of the individual. So, what's the point of squeezing the people's pocket to expand the treasury for nothing at all? The government's duty is rather simple. To provide public service that the private sector cannot or should not provide such as police, fire fighting, etc. All these services are not free of charge and need to be funded. As one of the many that are using these service, it makes all sense to me that everyone in the society should have a share of the cost. The main problem as I am seeing is that we want to see the service level goes up while the cost goes down.

• Malaysia
24 Jun 11
Hi! No one will question about where the money go if there are no corruption. And everyone will be willingly pay their tax without much question. And those people who have some authority in the government will always find their way to earn some "pocket money" from it. There are too many unreasonable mark up of prices and projects cost that everyone will know what happen, but yet no action were taken against them. So will you want to pay tax instead of for the society goodness but ended up into their pocket?

• India
28 Apr 11
Hi yspmyl, But many rich people are not showing their real assets and cheating the government by not giving proper taxes. The taxes to the government are going to the people only for their improvement, salary, developments etc. If you ask me which is the profitable business, my answer will be, starting a school (in this area) yes, the school fess is really hiked and they are really harvesting.

• Malaysia
29 Apr 11
You are right too, but to open a school, you will need to promote your school so that people will enroll into your school, but for government, they just need to implement the taxes and people have to pay for it without any objection. That is what actually I wanted to tell. When the economy getting worst, the more taxes will be implemented and they get more money from the people, but for normal business, you will definitely get less profit when economy downturn. So, there is the different.