I wish I could come back here real soon :(

Philippines
3 responses

• Philippines
8 Aug 11
I've never been to Boracay before but I would love to go there! I heard so many good things about that place and I want to try to go there. But too bad I don't have enough money yet. So good for you, you've been there. Maybe you can save money now and come back with your friends there next year.

• Philippines
2 Aug 11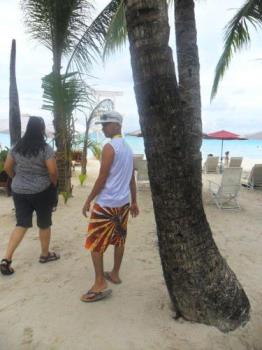 Once you reached Bora you will never stop till you go back again. This place is really awesome with its crystal clear blue sea and powder white sand. Amazing indeed is this place. Now it seem you enjoyed the place for more reasons other than the scenery!


• Philippines
6 May 11
We had a windy trip when we went to Boracay June 2008. We really didn't enjoy it as the winds are pretty rough and it was a bit gloomy. It was a nice time to go on wind surfing though. I'm sure we can experience a sunny day in Boracay when we plan our next trip summer of 2012. Glad you enjoy yours!