Cellulites are MOTIVATORS!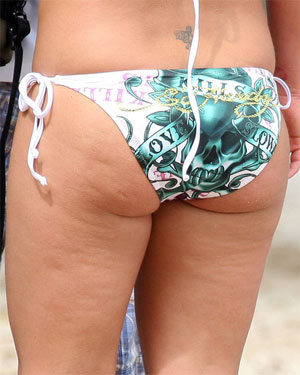 Philippines
May 5, 2011 1:05am CST
Fats are ever unsightly for those who are highly concerned with aesthetics and also for the health buffs. Lately I've been on the heavy side so as of today I've taken pictures of my body's cellulites. Every morning when I wake up I take a look at those pictures so that at the beginning of the day I have a motivation to try to lose these unwanted cellulites. Yet I don't advise this to everyone because some days it's really depressing, but anyway as long as it works for me it's all good. What about you guys? How do you motivate yourselves to lose weight?
3 responses

• Singapore
8 May 11
YEs, that's one good way though it can back fire as well, especially for people who are not disciplined or not determined enough. Using such methods does and doesn't work for everybody, depending on how badly we want to achieve our goals. There are many ways to motivate ourselves with weighing being the most effective of all. I will make it a point to weight myself twice a day, once in the morning and once before i sleep.

• South Korea
5 May 11
I have made a habit of writing small notes reminding me to exercise and post it on the mirror in my room and in the bathroom. It does help me remember to exercise.

• Philippines
5 May 11
Yeah, the mere sight of cellulite is enough to suppress any craving for fatty food. I would rather reach for a glass of water than eat another helping of chocolate cake. I installed a big mirror and took out the bathroom scale so I can keep track of my progress daily.