Latest Pajero the bomb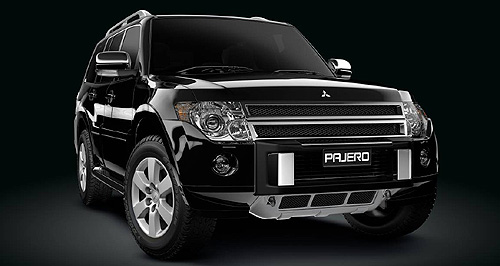 Philippines
May 14, 2011 11:50pm CST
The latest Pajero by Mitsubishi is the best SUV that I've seen lately its look and its technology is really tremendous.

The looks that it boast's I truly love and the worst part is I practically don't even have a dime to buy it.

Okay, you'll think that I'm just a girl but heck I love big cars. There's something about women and big cars. Don't know why but what I know is that I like the Pajero RX. What about you guys? Do you like big cars or SUVS?

2 responses

• Singapore
17 May 11
I'm more into sports cars, which are fast, really fast. If big cars or SUVs are able to travel at the speed of a ferrari or lamborghini, i don't mind hitching a ride on it. Speed is crucial to me if i'm buying a car. With such fast experience in a sports car, i'm not too interested in other cars. Big cars are spacious though but there are not for me. It's good for family.

• Italy
15 May 11
My car must be small and cheap to run. All those big cars are too big for the parking lots inmost of the car parks here and on the narrow roads they cause havoc