I deleted all my PTC sites and I am feeling much better now :) :) :)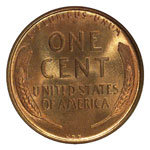 Israel
May 18, 2011 7:06am CST
Dear friends, From last two years I had joined so many ptc sites and sincerely clicked on them and wasted so much of my time. I did earn some money from some good sites, but tell me do you think sitting in front of the PC for hours just to keep clicking at ads is something really worth doing. Besides 80% of such sites turn into scam just when you are about to reach your minimum payment....

Now that I deleted all of them I feel so relaxed. I have so much time to do other interesting things. Also I can sleep in peace and don't have to worry about clicking ads next morning. Like you all even I want to earn money on Internet, but not in cents any more as it is not worth. If someone has better ideas, please let me know but(without any investment

)...Now let me hear what you all have to say.
7 responses


• Philippines
19 May 11
That was one funny response Alebelt! You just made my day.


• Philippines
19 May 11
Yes sweetpea, alebelt is so funny. she made my bloodclots

ran smoothly.



• United States
19 May 11
I only do 3, Clixsense, Wordlinx, Linkgrand. I gave up on the rest.

• Portugal
19 May 11
my 3 are: mauibux, bux4real and jordanbux..the rest i gave up and not have so much time too.

• Philippines
10 Jun 11
I'm currently a member of neobux, clixsense, wordlinx, and ayuwage. I've started 2 weeks ago and the largest i made is $0.312... I'm also thinking of ditching these sites after my first payment...

• United States
19 May 11
I used to have quite a few as well but have since sent them packing. For other possibilitie check out my profile for No * Bargains. There's some moneymaking sites that make sense there as well as other stuff..Enjoy!

• Morocco
19 May 11
You can create a website and offer services for $1 or $2 each and earn good money everyday if you get much traffic .

• India
19 May 11
If you are really interested in making money doing web development or writing articles and similar works, check out this site. It is free: http://www.elance.com/?rid=20VZU Also for surveys, you could try: http://www.paidsurveyslive.com/members/register.php?ref=amitgune