What can you do with a click on a "like" with your facebook account.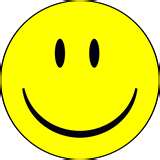 Hong Kong
May 21, 2011 8:26am CST
I think there are many ways to make money online and some of them requires lots of work and those people sometimes will make big money online. although I can't make big money online yet (because of all the hard work that I I did but still has no result from it.) but I am happy with something that I did and make money online is just so easy. All I have to do is to click a like and then watch my acct numbers goes up.I don't have to wait for 5 seconds or things like that. Just simple one click will make some money in my account and I am waiting for my payout.I don't think I will make big money from it but as long as it is so simple and no hard work , and it is legit and pay by euros when reach 15 euros, what more can you expect from a website like that. I feel happy with that and at least much lesser work than mylot.But still mylot is my #1 earning resource for now.ha ha. What do you think?

2 responses

• Philippines
24 May 11
i joined this site a week a go. you can earn by liking pages. however, the links that they offer are limited and it is hard get the minimum cashout of 15 euros. i have read some posts on the internet and they said that it is legitimate. i hope you could earn from that site. goodluck.

• Philippines
21 May 11
..hhmm i dont think so, that this is the most online earning site.. i'd known a lot of sites.. and i earned more than here.. but mylot is the easiest way and more vocal, clean and insure onling earning sites from the other sites that i've been working..