Do you how to promote products with high value to your customers online ?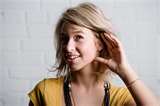 Hong Kong
May 23, 2011 4:46am CST
if we want people to sign up for a program, we can tell them that it is free to sign up and usually people will do that because it is free anyway.But when we want to promote some products with cheaper prices, people may still buy it they really need it. But when it come to a product with high value and let's say it is over $300 to thousands of dollars, then it will be totally different stories. People will keep on shopping for more other possibilities before they can make such a big decision. What is the best way to promote high product value to your customers online. Share with us about your opinion.

1 response

• India
23 May 11
Get the contact of higher status fellows. Make friendship with them. Later on put forth your ideas. For the sake of prestige many of them will buy quickly. For rich people 1000$ is nothing but for people like me this is a BIG amount. You have to be tactful to get such contacts and get their confidence. Of course the product you are pushing must be useful to them at least 40%. Try your best.