The network has parallelized...!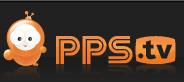 Malaysia
May 25, 2011 5:46am CST
My company using the LAN (Local Area Network). In my workplace I have got this colleage that she really likes to watch movie, recently she found a website which is a Peer to Peer network where you can download movie, so she using the company network to download movies almost everyday, whenever she started to download the movie, the company network became so slow that consider almost parallelized. Due to that, we have told her many time not to do so when we are at work, but she still doing it. Our boss doesn't really care since he not really using the internet. So, even when we tried to tell him about that but he just telling everyone not to watch movie during working hour, but he did not mention that we cannot download movie. So, she still downloading movie like nobody business. Because of that, I can't even access the internet and not even be able to do any responses and discussion on mylot at all. I have to do it offline and only post it when the line back to normal. Anyone know how to stop her from downloading the movie, I know the best way will be blocking the site by using firewall, but is there any other way I can use to stop her like slowdown her computer bandwidth or remotely control her computer so that she cannot access to the website. Please help if there are any expert out there! You can also share you experience in dealing with these kind of sturband people.
1 response

• United States
25 May 11
To be perfectly honest...I don't think either of you should be using the company computer for personal use!!!

She IS wrong for downloading movies & you ARE wrong for doing myLot at work!!!

For all intent & purposes, you BOTH are STEALING from the company you work for!!!!


• Malaysia
26 May 11
Hi! It is not that serious of stealing from the company as you claim. Our company having agreement that we can surf the internet as long as we finished our work. Of course I will not just sit in front of the computer and only doing my own personal things. When ever there are work to do, that will be priority and I will only go online whenever I have nothing else to do.