Do you have a special and yummy recipe to share with us ?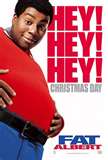 Hong Kong
May 27, 2011 1:57am CST
Do you love to taste good food? I guess most if us do. Do you love to cook? Well, it really depends on if you like to cook or not.I enjoy cooking and always looking for new recipe. Cooking is not just fun but once you have finish cooking a delicious food, you will find lots of satisfaction from it.I want to share some of my recipe to you but I prefer to share it in my response or comment to different individual. Well, maybe you can share some of yours to not just m but all the people in mylot as well. Let's see what will you got in here?HA HA...

No responses